Summerhas finally arrived and, with it, the high temperatures invite you to enjoy your leisure time, either alone or in the company of friends and family. Therefore, we propose you to visit the city of Toledo and, at the same time, spend some fun and relaxing days in a hotel with swimming pool. What are you waiting for to live a refreshing experience?

Undoubtedly, there is no better plan for the hottest months of the year than a refreshing swim in a pool. It is an ideal environment to relax, read a book, play with friends, sunbathe… And many more activities! For this reason, we explain below the reasons why you should hire a hotel with a swimming pool for your vacations.
Reasons to enjoy the summer at El Cigarral de las Mercedes
Health benefits. Swimming is one of the healthiest and most complete sports that exist. In addition, being alow-impact activity, it is ideal for people with joint problems.
Disconnection Taking a dip in a swimming pool is one of the most relaxing activities we can do during summer vacations. Swimming, or simply taking a dip, will help you leave your day-to-day problems behind.
Fun Is there a more fun plan than swimming, either alone or in the company of your family or friends? You can swim, take a dip, play… The kids will have a great time!
Refresh yourself. Swimming in a pool is one of the best ideas to beat the heat during the hot months.
To show a tanned skin. Of course, always use the most appropriate sun protection for your skin type.
Helps prevent diabetes and cardiovascular diseases, such as hypertension.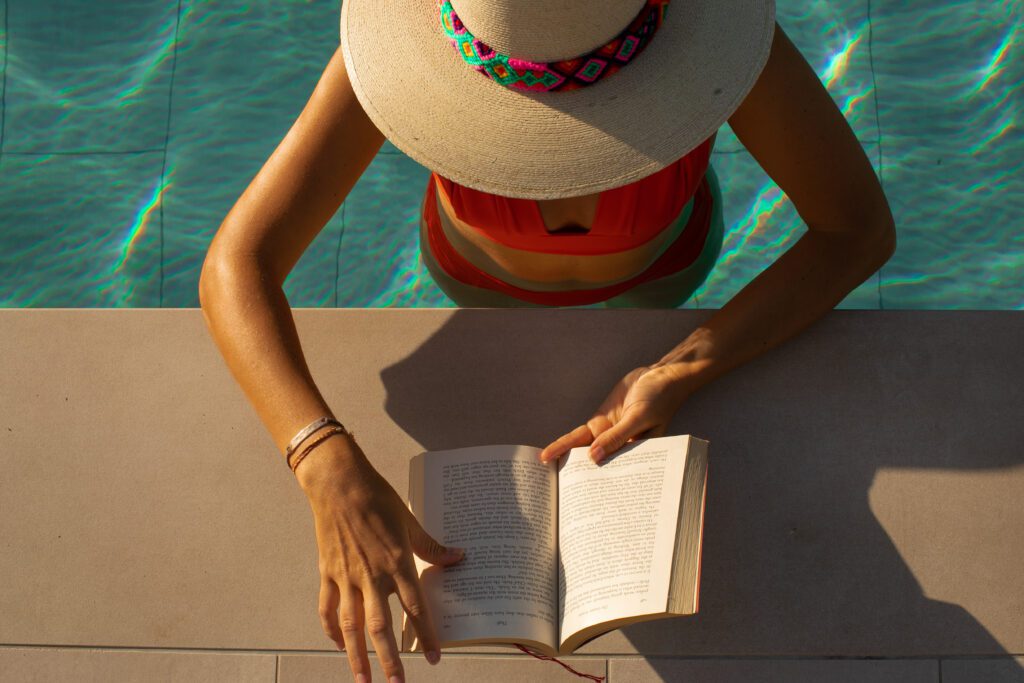 Ideas to enjoy a hotel with swimming pool
Surely you can think of many ideas to enjoy your vacation in a hotel with pool, but we want to leave you with a series of proposals that, for sure, you will love:
Take a refreshing swim.
Swim.
Relax in their hammocks.
Sunbathing
Read a book.
Having a glass of wine at sunset.
Rest after sightseeing in Toledo.
And many more!
The pool at El Cigarral de las Mercedes
Are you planning to visit Toledo this summer? If so, surely you already have a thousand plans to enjoy "the City of Three Cultures", such as visiting the Cathedral, the Alcazar, the Synagogue of Santa Maria La Blanca or attending one of the shows at the Puy du Fou. After sightseeing, there is nothing better than a swim in the pool of El Cigarral de las Mercedes. Take advantage of all its benefits!
Don't you know our pool yet? It is located in a privileged location in the area of los cigarrales in an incomparable natural environment surrounded by olive trees and vegetation. In short, a haven of peace where you can enjoy an exquisite selection of refreshing drinks, as well as delicious appetizers, such as Iberian ham, cheese, hummus and salmorejo. A perfect proposal to enjoy the pool!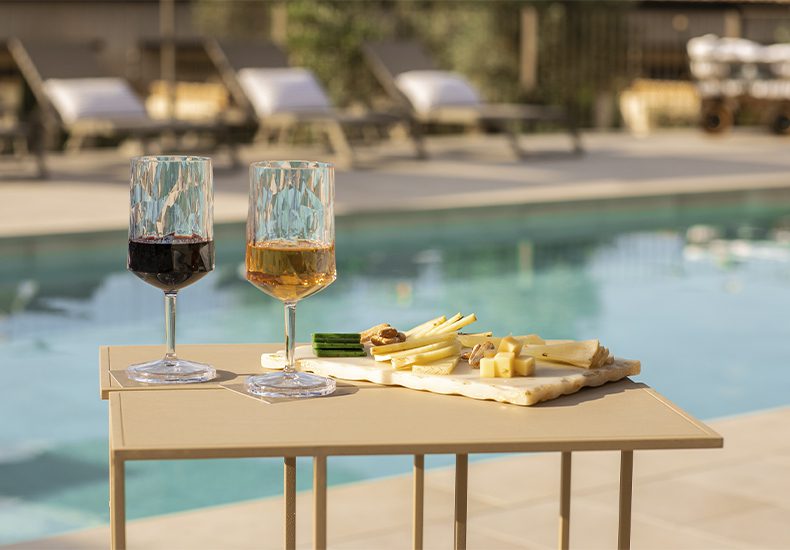 If you still don't find it enough, at El Cigarral de las Mercedes we have much more to offer you, such as the hammock area to relax by the pool. But, we also think of the little ones, that is, those who cannot yet enjoythe hotel pool to the fullest. Children will have at their complete disposal a selection of folding pools that can be used on the terraces or in the pool area. Book now and start enjoying the summer!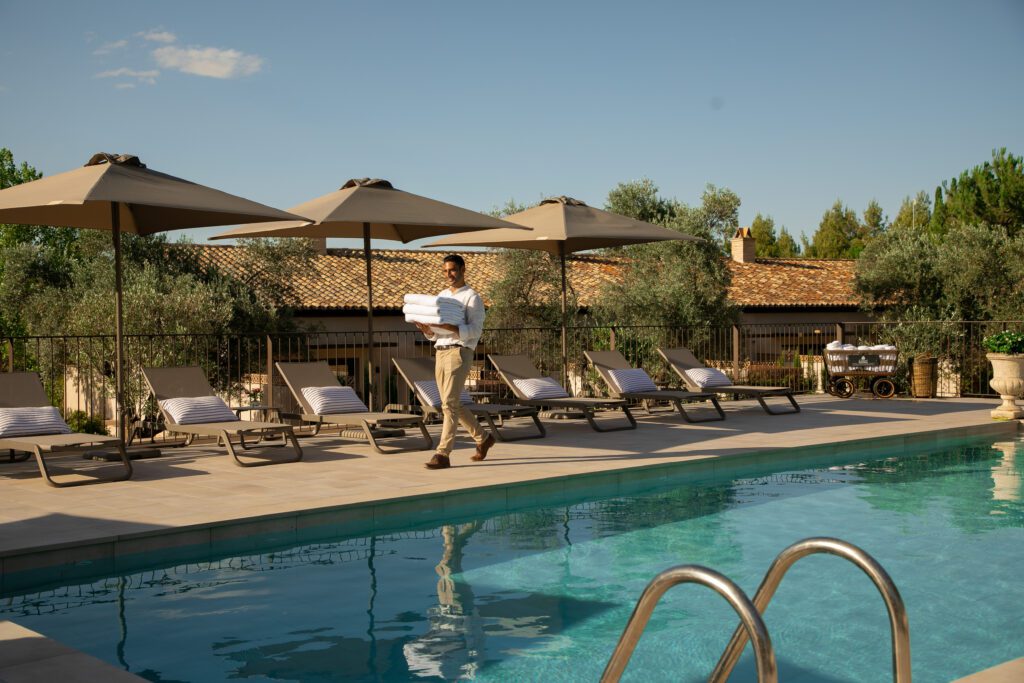 Do not hesitate to contact El Cigarral de las Mercedes for more information. Call us on +34 925 252 064 or write to info@cigarraldelasmercedes.com