Spring time is almost here and here, at El Cigarral de las Mercedes, we know how to make the best out of it. You probably already know that our cocktail hour includes more than 20 pieces designed by our chef, inspired by seasonal products and adapted to the time of the year.
This moment, preceding your lunch or dinner, is one of the most enjoyable moments for everybody: guests feel free to talk to anyone as no tables have been asigned, and they can move around our gorgeous open spaces enjoying different companies and foods. Our couples get to have a great time too with all their guests, taking pretty pictures with them – and not missing a bite! It is also a good opportunity for them to customize some corners with the best add-ons, let us introduce you to our favourites for 2020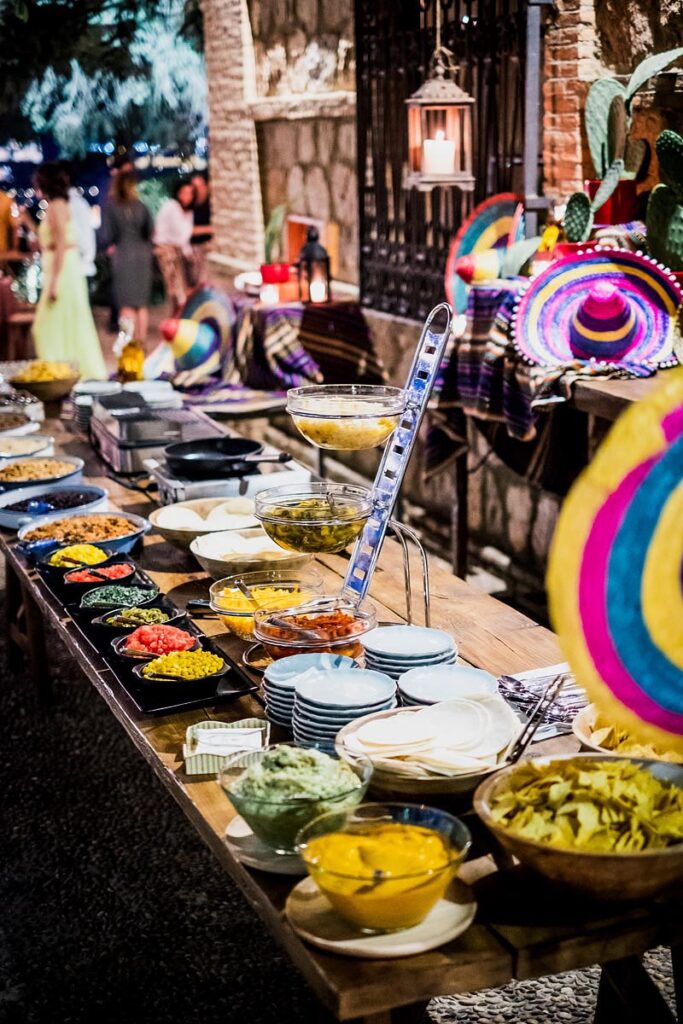 Show cooking
Let\'s be honest: everybody loves to watch chefs doing their thing. Who else feels fascinated when they see them prepare something delicious with those skills? Our well-traveled couples love the idea of setting a corner with the gastronomy of a country that means something special for them: a little cantina for those who got engaged in Acapulco, an Italian corner for the ones who met in Rome… possibilities are endless and, as always, we adapt to whatever fits our couples best!
Sushi corner
Keeping up with the traveling thing, but going even further… how about we get a little exotic and offer some Japanese deli to your guests? Makis, nigiris, sashimi,… Sushi requires an expert like the one we offer you, ready to leave your guests\' mouths open and watering as they watch (and enjoy) the preparation of those gorgeous bites you never got to cook yourself – admit it. Itadakimasu!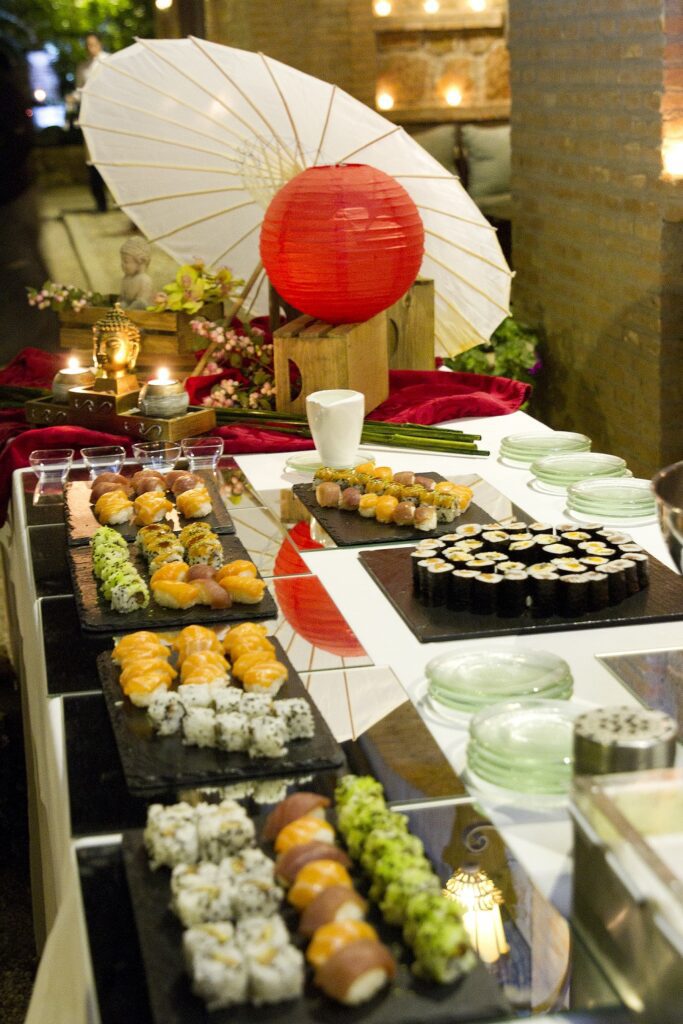 Beer buffet
Alright, all that food sounds lovely, but we better get something to drink, right? At El Cigarral de las Mercedes, we will offer you all kinds of drinks of the highest quality for your cocktail hour, including our bottomless tap of Estrella Galicia. But we are aware that some of our couples and guests are true beer connoiseurs and they would very much appreciate an IPA, a Dunkel beer or a light Pils for the hottest hours. Well, let us get you some ice and a few different brands: Mahou, Coronita, Alhambra, Domus, Budweiser – you name it! We will have them cold and ready for you to enjoy with your loved ones.