As every year, after the summer vacations, it is time to go back to work and, little by little, get back to the daily routine. Undoubtedly, this can be somewhat complicated after the summer break. For this reason, from El Cigarral de las Mercedes we propose you to "disconnect to connect" through getaways or corporate meetings in a unique space such as our boutique hotel, get together in an ideal space and live an unforgettable experience!
The reality is that our hotel is not an ordinary hotel, but is characterized by providing its guests with spacious, exclusive and luminous spaces. All this surrounded by vegetation and open air, in short, an environment where tranquility and disconnection are breathed. During your stay, our team of professionals will be in charge of offering exclusive attention with the best services.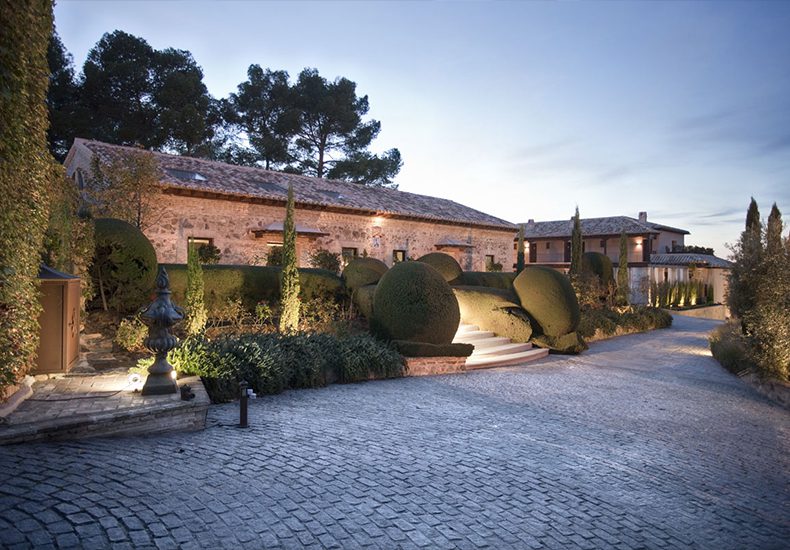 El Cigarral de las Mercedes: Disconnect to reconnect
An unprecedented hotel in Toledo is El Cigarral de las Mercedes, an estate with its own personality and surrounded by breathtaking corners. Since its inauguration, this unique space has maintained its values and essence. The team of professionals at the site strives every day to provide personalized attention as close as possible.
If you want to carry out a getaway or a company meeting, we invite you to know everything we can offer you. Take note and sign up now!
Meeting rooms
Whether your intention is to hold a corporate meeting or organize a getaway, you will certainly need at some point a space to meet with the rest of the team. At El Cigarral de las Mercedes we have multiple rooms and spaces that are ideal to host this kind of meetings. Specifically, we have the following meeting rooms available:
Light Hall (491 m2) with a maximum capacity of 400 people.
Casa del Lago Room (93 m2) with a maximum capacity of 100 people.
Library (78 m2) with a maximum capacity of 50 people.
Each and every one of them features a number of amenities including: screen, project, slide show, Wi-Fi, speaker, candy, a flipchart with sheets and markers, and mineral water. Also, if the event requires it, you may request the assistance of a computer technician.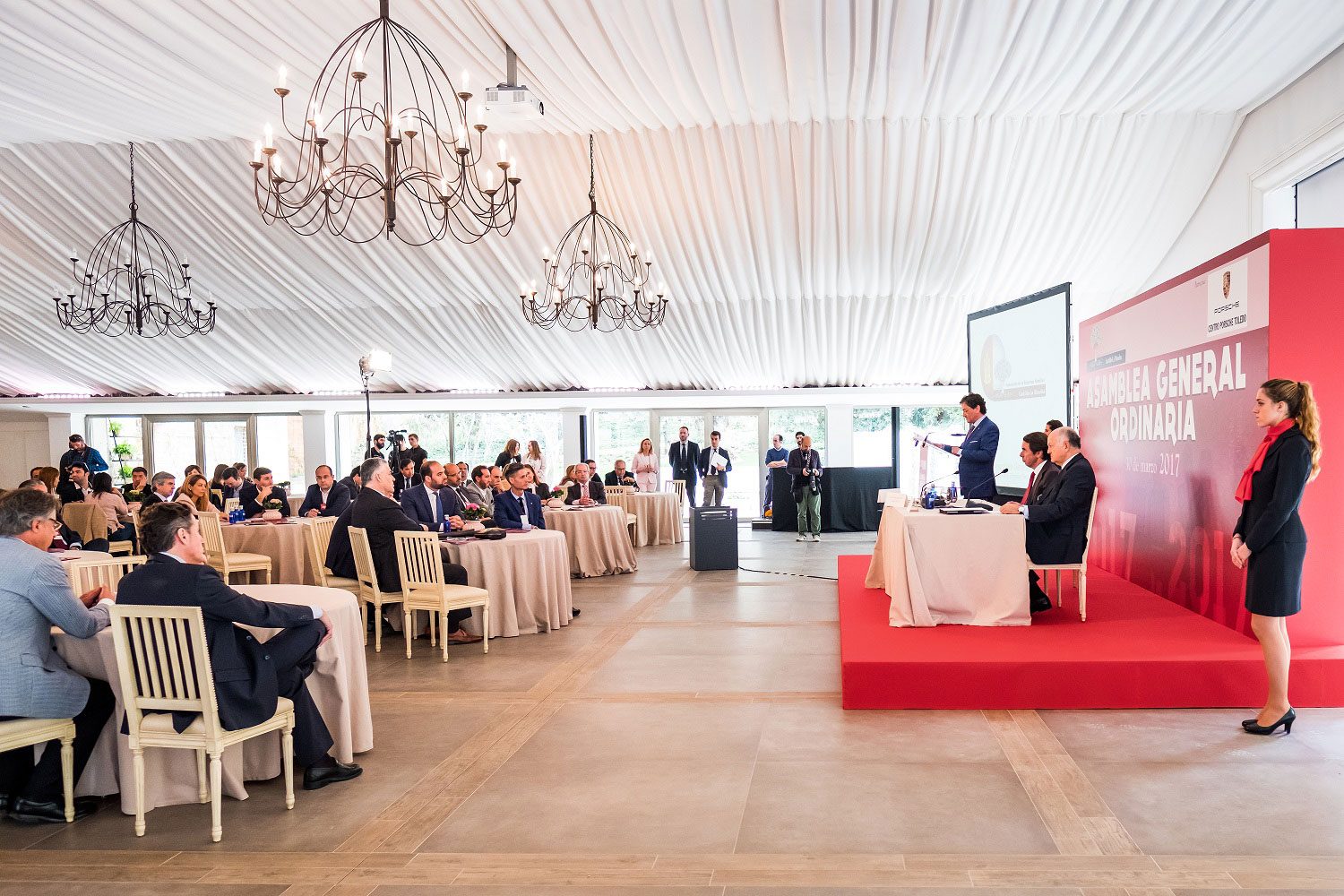 Spaces in nature
The Cigarral de las Mercedes is the ideal place where you can "disconnect to reconnect", because its spaces in nature are the ideal environment for it. Our boutique hotel consists of three main buildings that are surrounded by olive trees, cherry trees and other plants. Undoubtedly, this is an environment that invites disconnection, reading, relaxation, as well as team-building activities.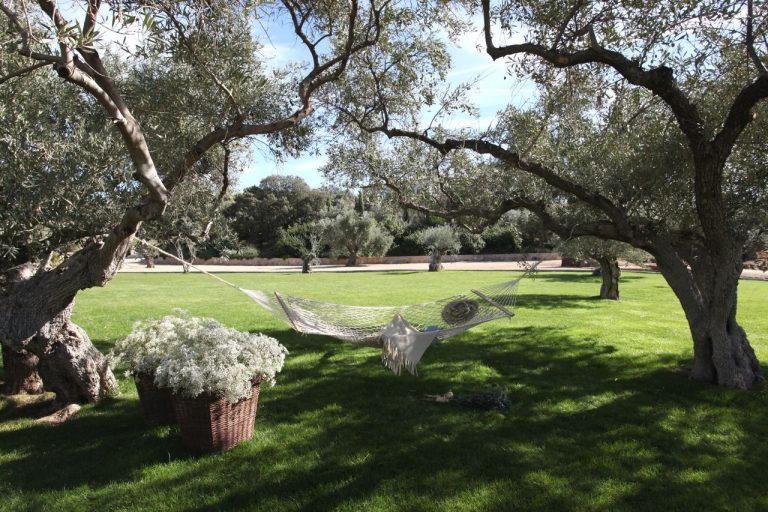 Teambuilding activities
Toledo is a city that boasts of its cultural legacy, and during your stay at El Cigarral de las Mercedes you will be able to delve into its history, traditions, gastronomy, etcetera. But, it is also an ideal place to enjoy delicious tastings of local products such as wines, oils, cheeses, beers, as well as other products. In addition, our staff also wants to help you foster teamwork with a series of teambuilding activities, such as mini olympics, painting, group percussion session, walks in the cigarral, mindfulness, yoga, building a lego… And much more!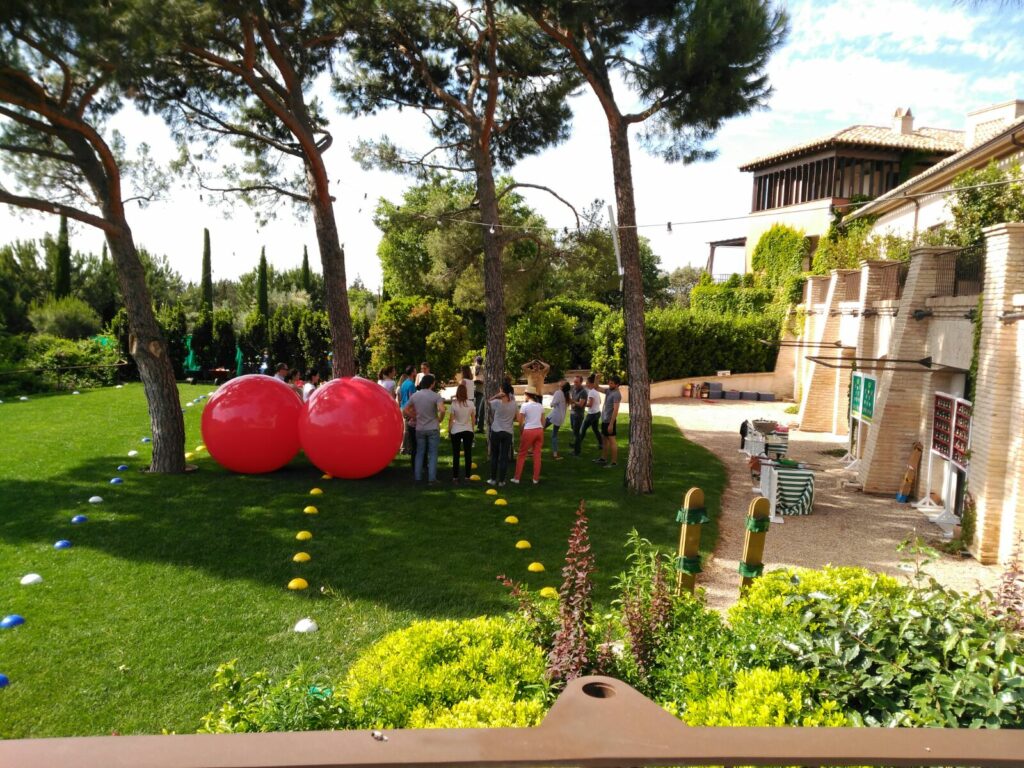 Top-quality rooms and catering
Our boutique hotel has a total of 37 rooms: 15 Classic; 16 Garden with private garden; 2 Deluxe with outdoor Jacuzzi on private terrace; and further away, 4 incredible villas with private garden and outdoor Jacuzzi. In each of them you will be able to enjoy the maximum comfort. Afterwards, you will also be able to enjoy our exquisite, top-quality catering service. An unrepeatable experience!
Are you ready to disconnect and reconnect? At El Cigarral de las Mercedes we look forward to welcoming you and giving you the best possible attention. We are sure that your experience in our boutique hotel will be unforgettable and the benefits for your company and team will be unmatched. What are you waiting for to meet?
Do not hesitate to contact El Cigarral de las Mercedes for more information. Call us on +34 925 252 064 or write to info@cigarraldelasmercedes.com