If with the prelude of the wedding feast you could customize to the smallest detail in what refers to table linen, cutlery, tableware, the table centrepieces that we told you in the previous article… with the location of the banquet we give you a lot of possibilities.
The farm of Cigarral de las Mercedes is characterized by the variety in its natural and interior corners, to celebrate a unique ceremony and banquet: near the lake, in the newly renovated Hall of Light or in the Casona, each one with a special magic ambient.
The lake of the Cigarral is the perfect place for casual celebration, surrounded by nature where the youngest guests will have a great time playing in the gardens of the farm, and where the photos will have that natural touch you are looking for.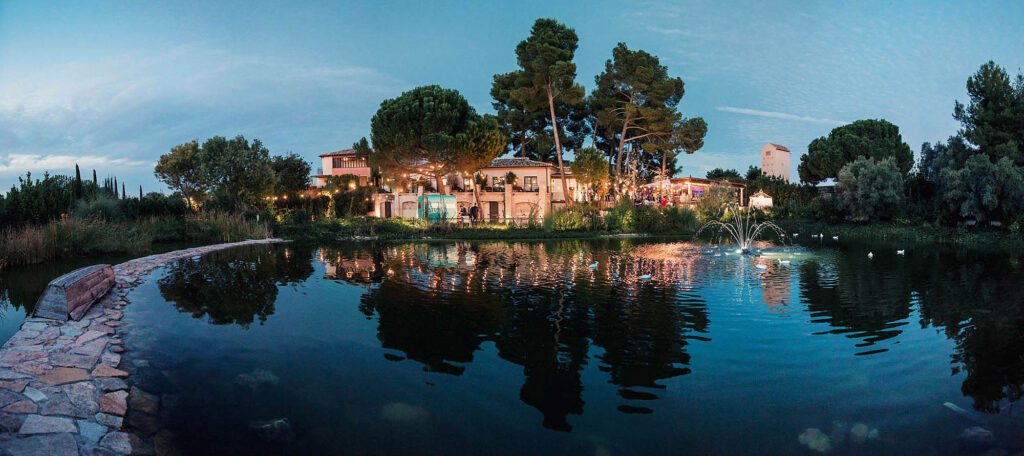 In the Hall of Light you will enjoy a newly renovated tent with a Victorian style at the front, and a wooden latticework that contrasts with the immaculate ceiling and walls. It is a completely open room, all its walls are windows that from side to side letting the living nature of Cigarral de las Mercedes invade the celebration of your matrimonial bond, baptism, communion or birthday.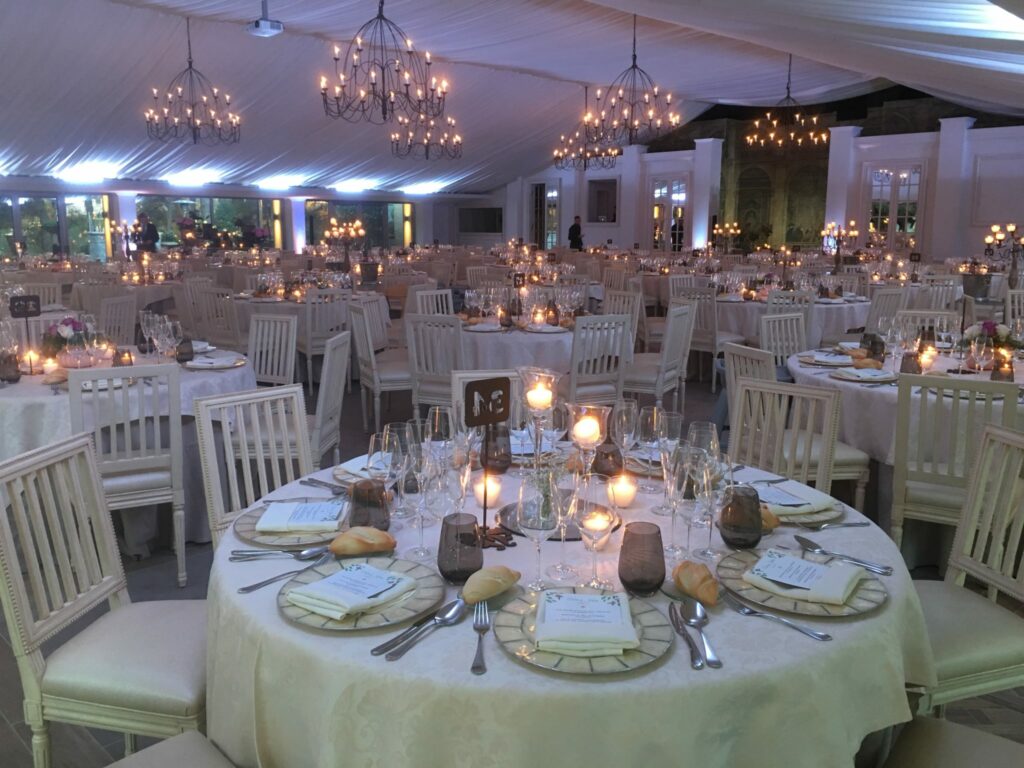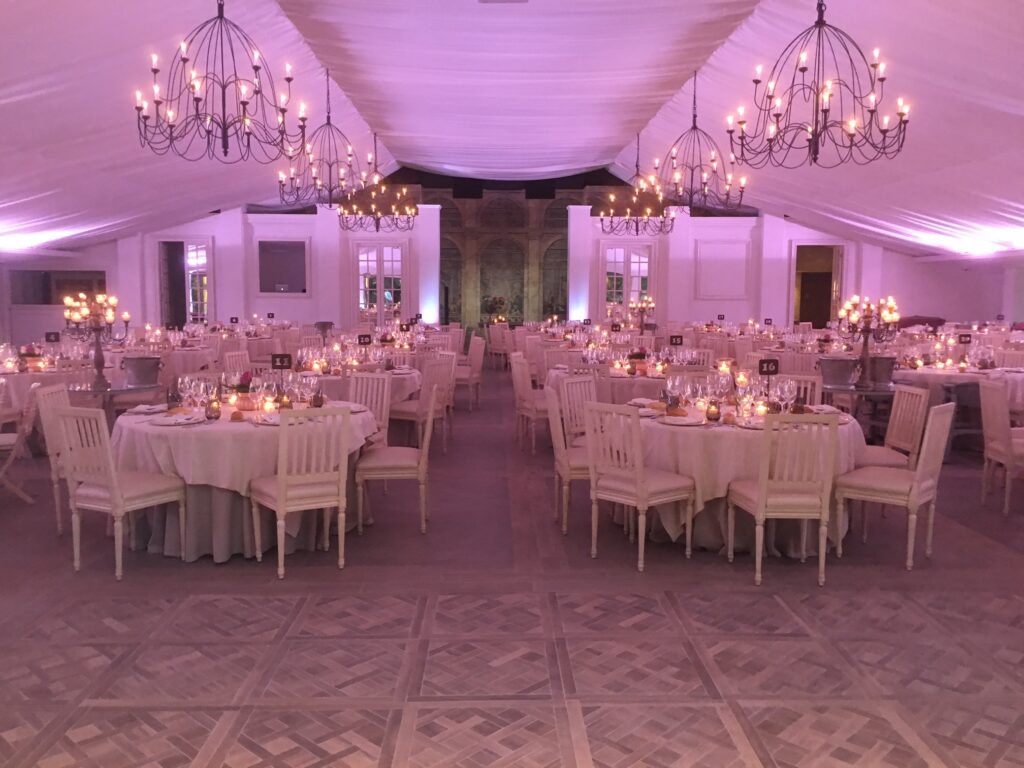 Ambient music, colorful lights to create the atmosphere you want, and a chill out terrace where guests at your wedding at Cigarral de las Mercedes (Toledo-Spain) will relax without losing sight of what happens inside the Hall of Light.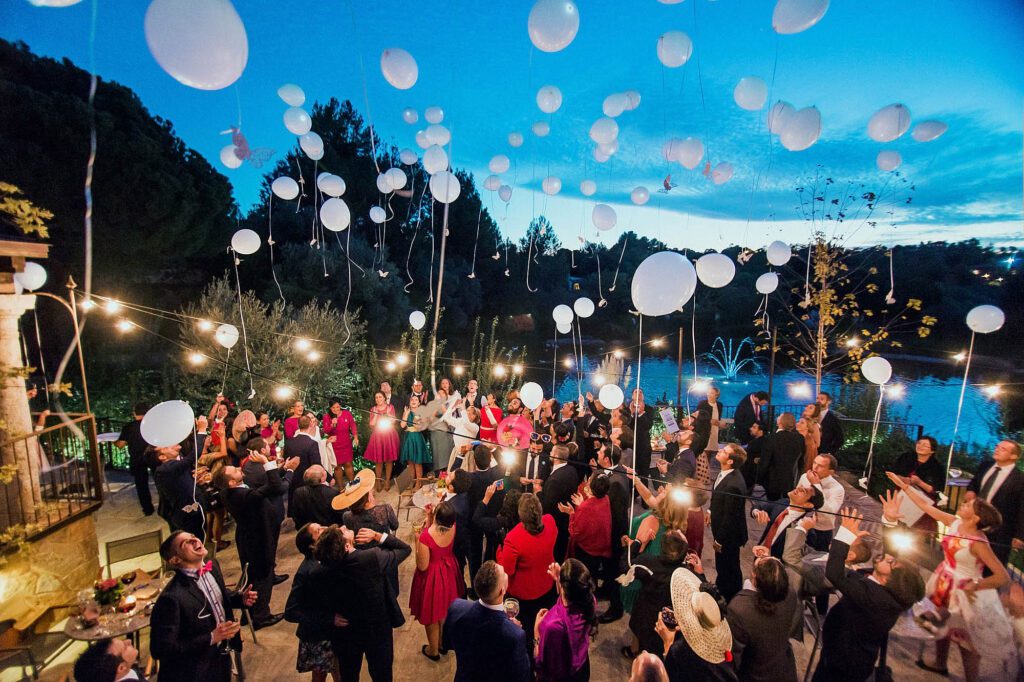 La Casona offers more intimate alternative, a banquet on the second floor of our main building. It is surrounded by cypresses, almond trees and a centennial holm oak that can be seen from the terrace and large windows of the building. It also has a special extra, the best views of the historic downtown of Toledo! This location, like the Hall of Light is customizable in terms of music and lighting.

Also remember that any of your requests will be viable thanks to the advice of our Wedding Planners. A matrimonial bond or any event, in the morning, in the afternoon or at night. Certain plants, decorative elements, lighting or music, almost any choice its possible.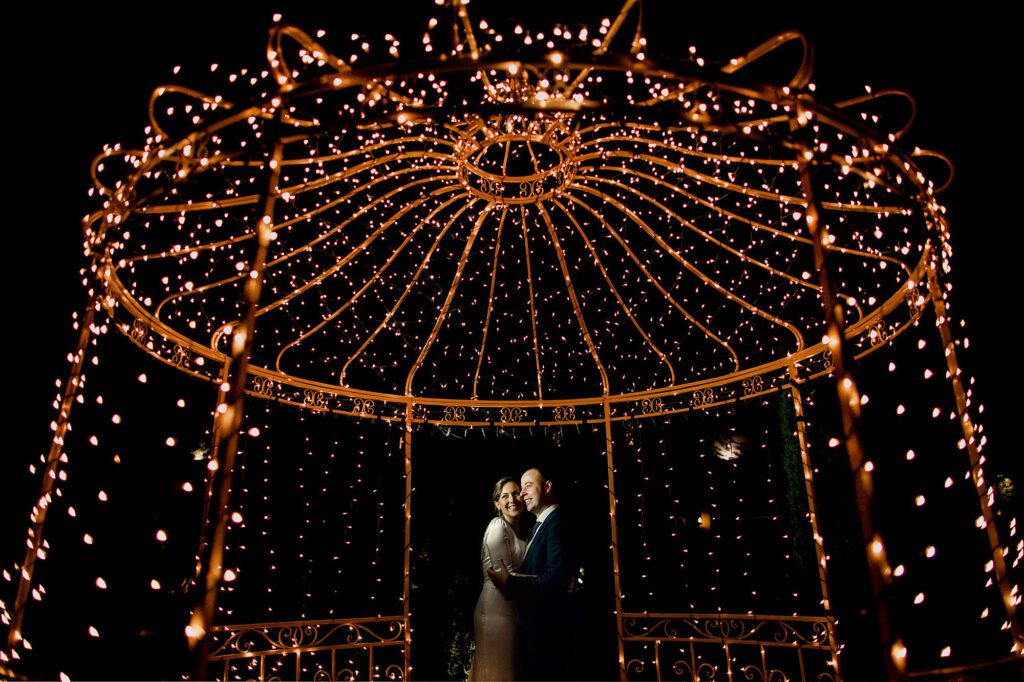 The aperitif or Cocktail
Enjoying two of our locations is possible, just tell us which places you like most and we'll combine them. The garden for the aperitif and the banquet in the Casona. Or if you prefer you can take pictures with Toledo in the background while you enjoy the aperitif in the Casona and its terrace at the foot of holm oak and then, the feast, in the Hall of Light.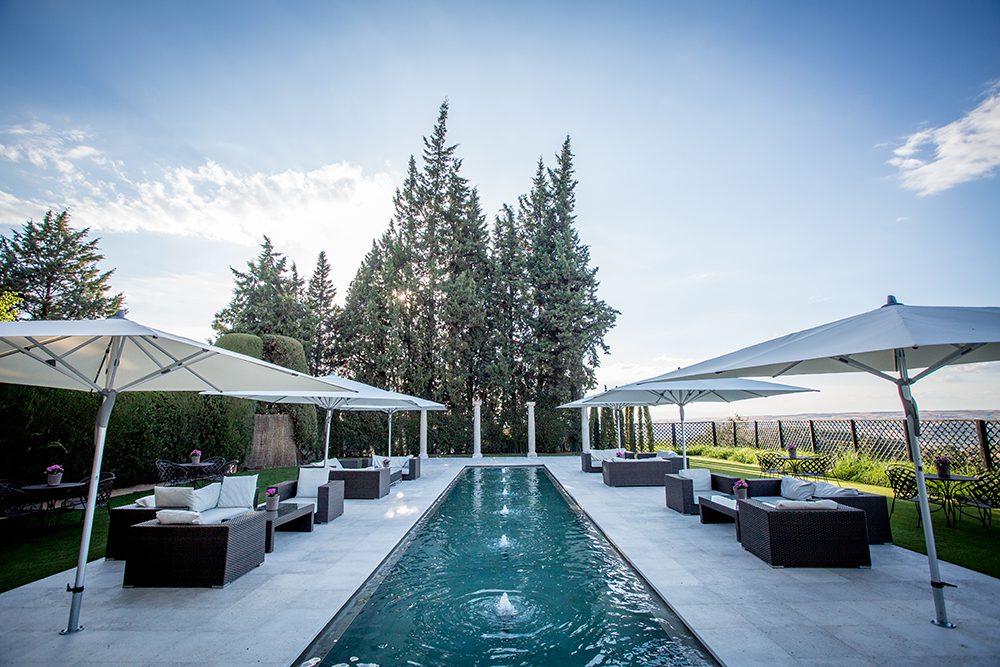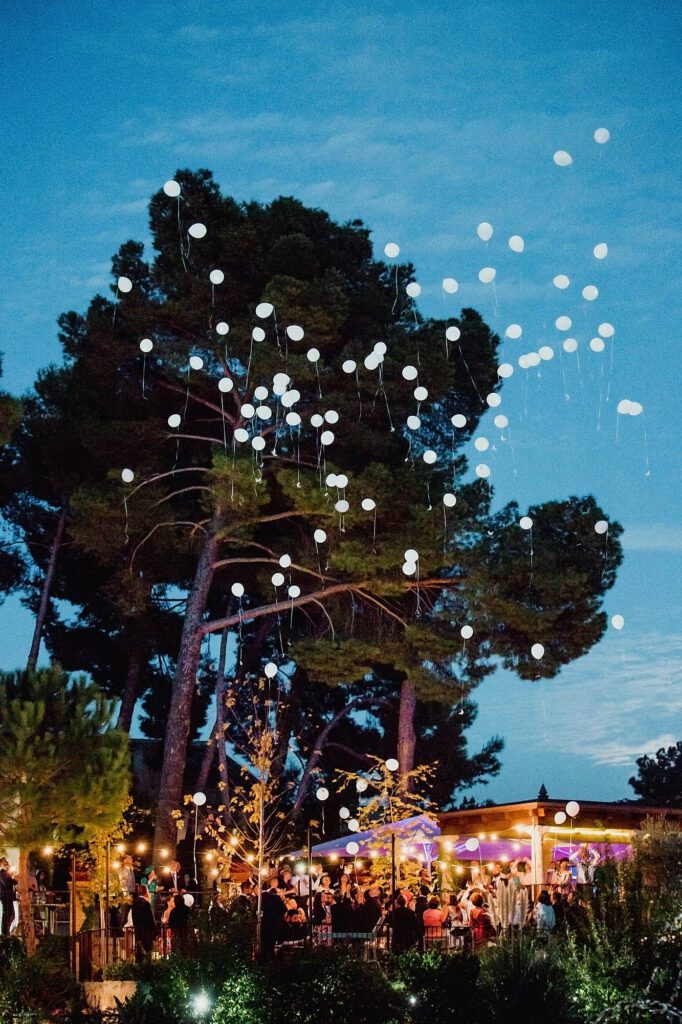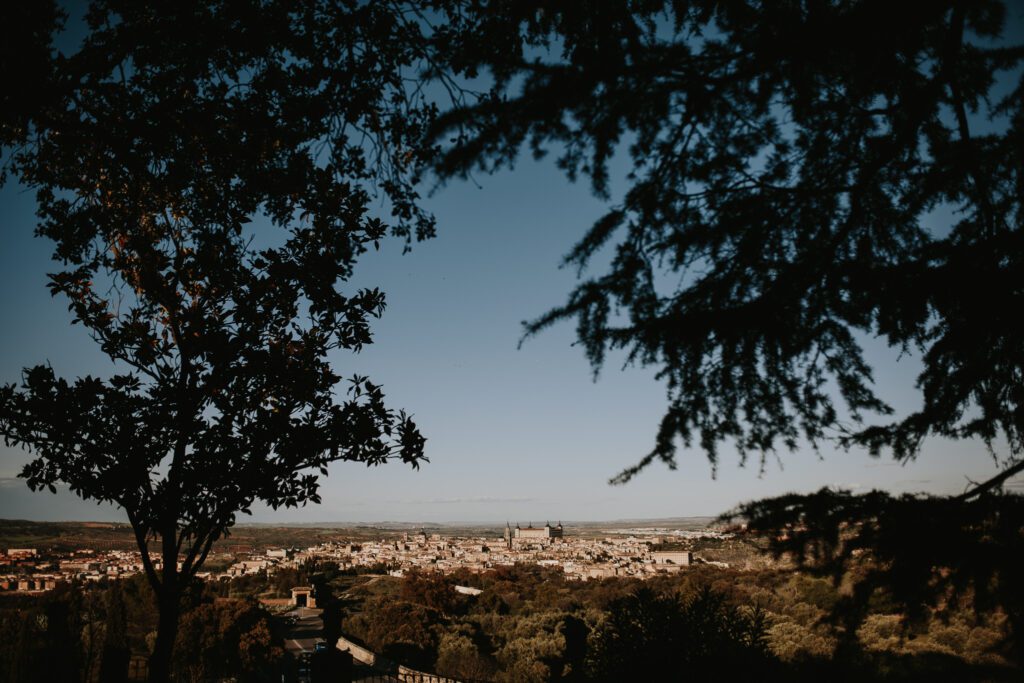 In Cigarral de Las Mercedes you can celebrate the most important day of your lives in the best place to wedding abroad. And we assure you that we will do everything in our power to make it happen, we will make your dreams come true.