The day of the wedding is one of the most important of your life, and we want everything to come out without a hitch and being unforgettable for relatives and friends, but above all and especially for you both getting married here, in the best place to get married abroad.
At Cigarral de las Mercedes, we take care of every detail to make this possible, from the our staff attention at the first moment you contact El Cigarral to request information about the organization of weddings and events, through the day of the banquet tasting, until the great day when dreams come true.
We want to show you a small part of how much you can customize your wedding banquet with us, the limit is yours.
Customize your wedding banquet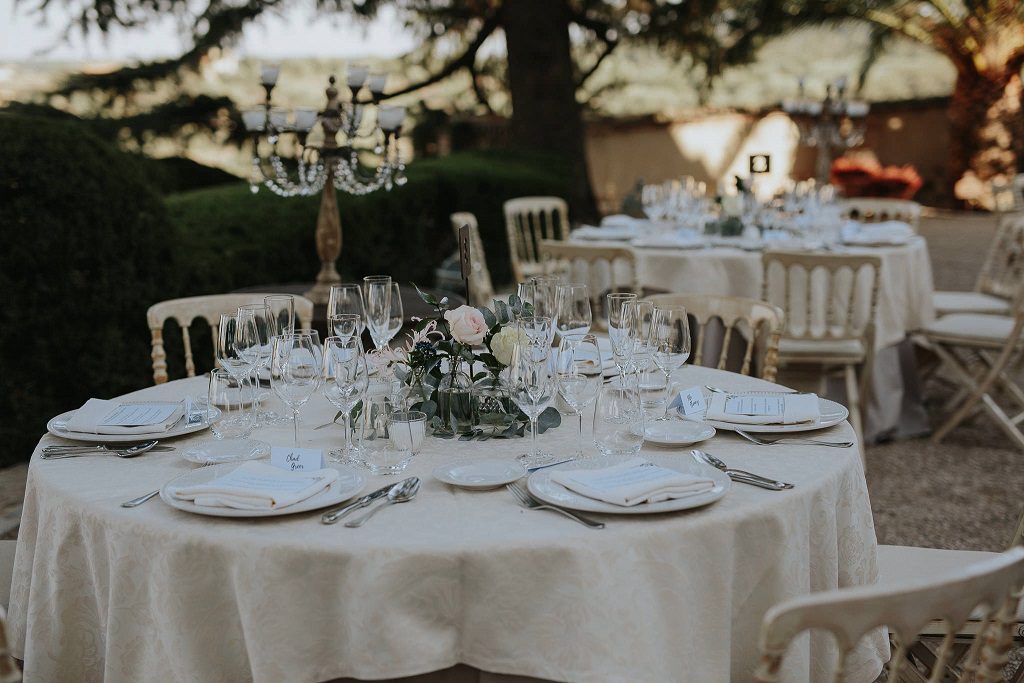 We know that the people who accompany you on your wedding day are very important to you, that you love them and want the best for them, and at Cigarral de las Mercedes we want exactly the same for you all, we want everyone feeling comfortable, like at home, enjoying the atmosphere of the day, your friends and relatives, and every detail on the feast table being unique.
When planning the wedding banquet we offer the best qualities, not only in the wide range of cuisine that we have, but also the characteristics of table linen (tablecloths, napkins, table runners) specific for each occasion: We can offer you cottons that have nothing to envy to the softness and purity of which the Egyptians boasted. The Linen for the most casual occasions. Satin, tablecloths with patterns, vegetal motifs, or as smooth as Michelangelo marble.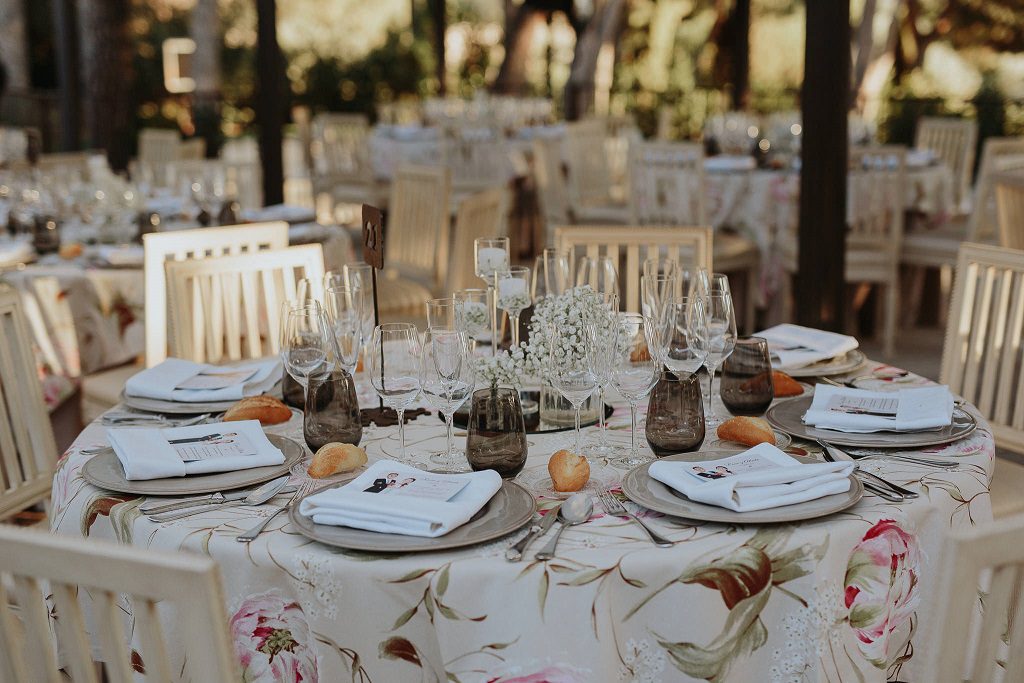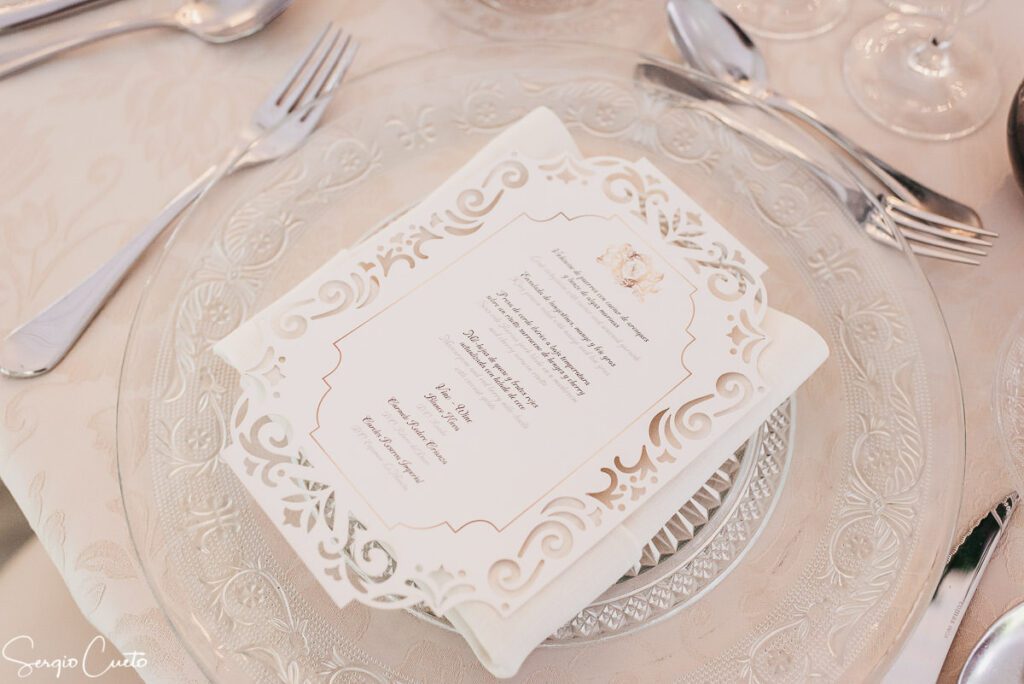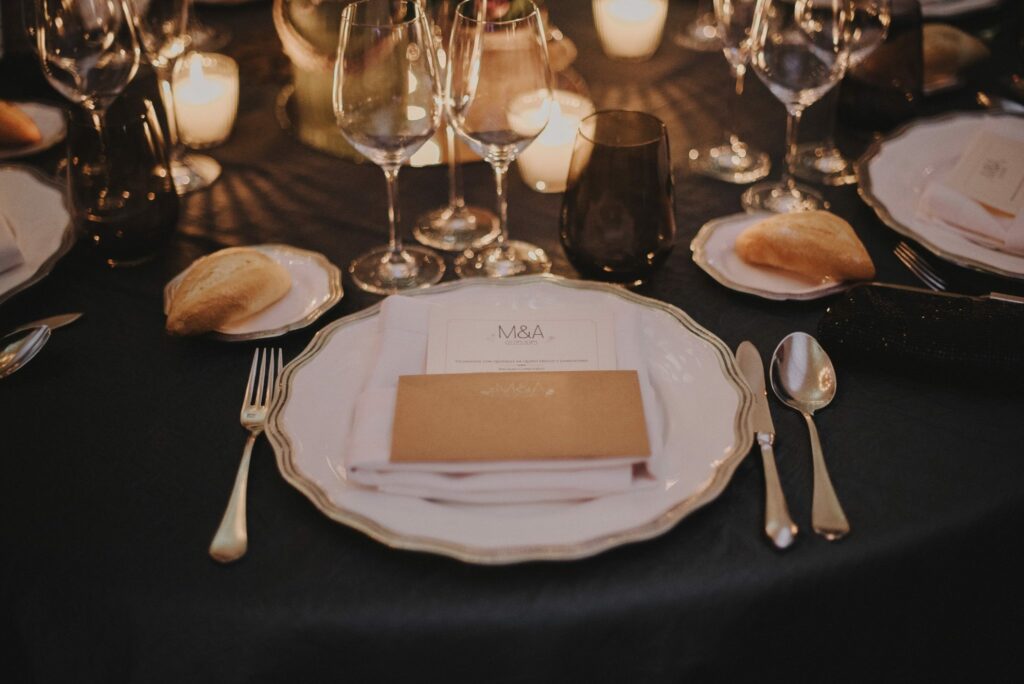 The centerpieces are 100% customizable, in Cigarral de Las Mercedes we have a flower creation workshop, in which we can customize the centerpieces according to the flowers of the season and your requests: roses, hydrangeas, daisies, lavender, tulips…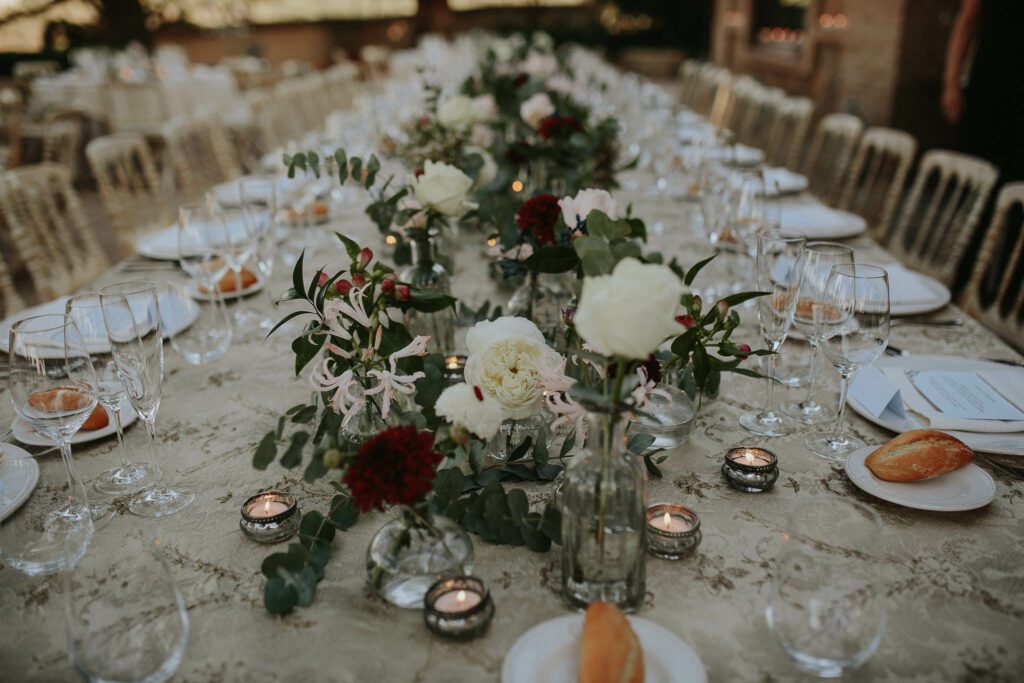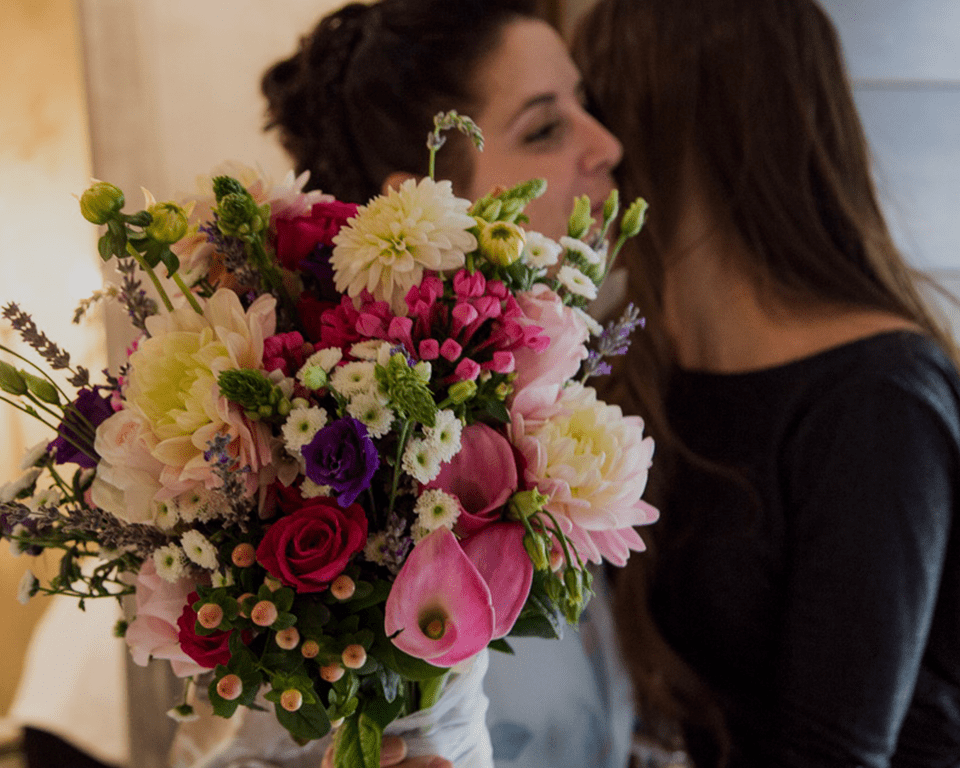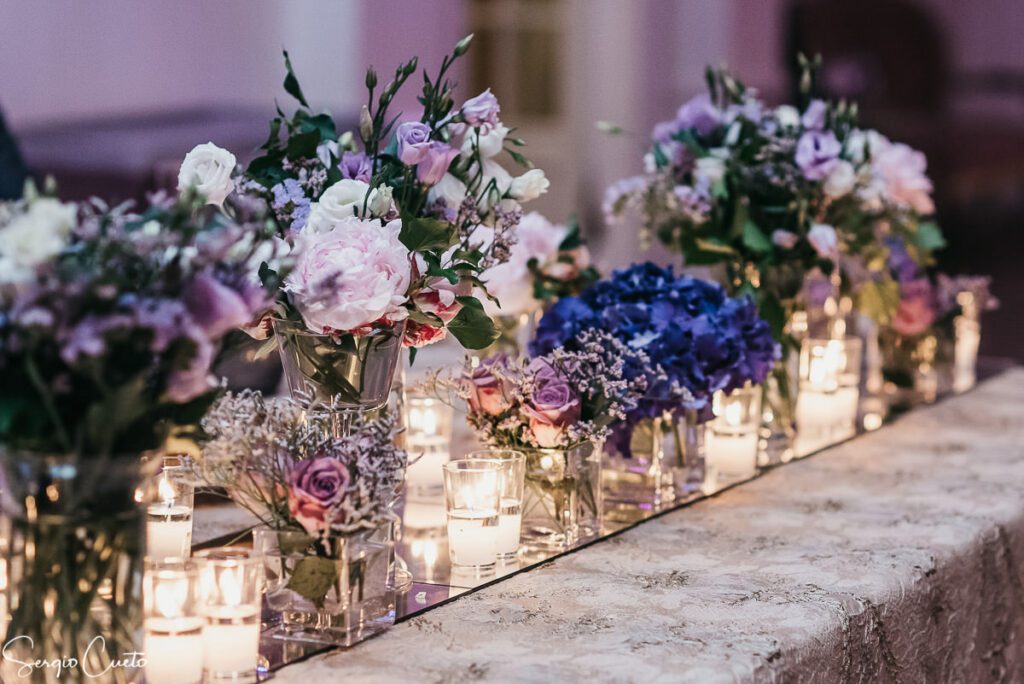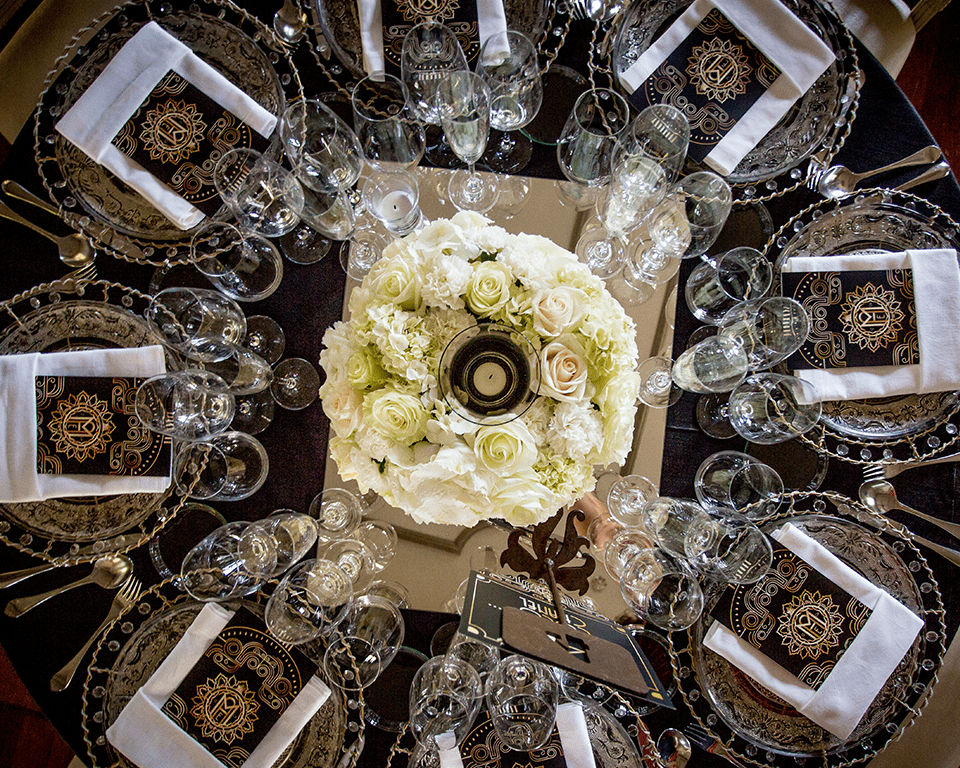 Decorative elements such as wooden discs, jars, bottles, vases, wicker baskets… Once again everything is customized to your liking.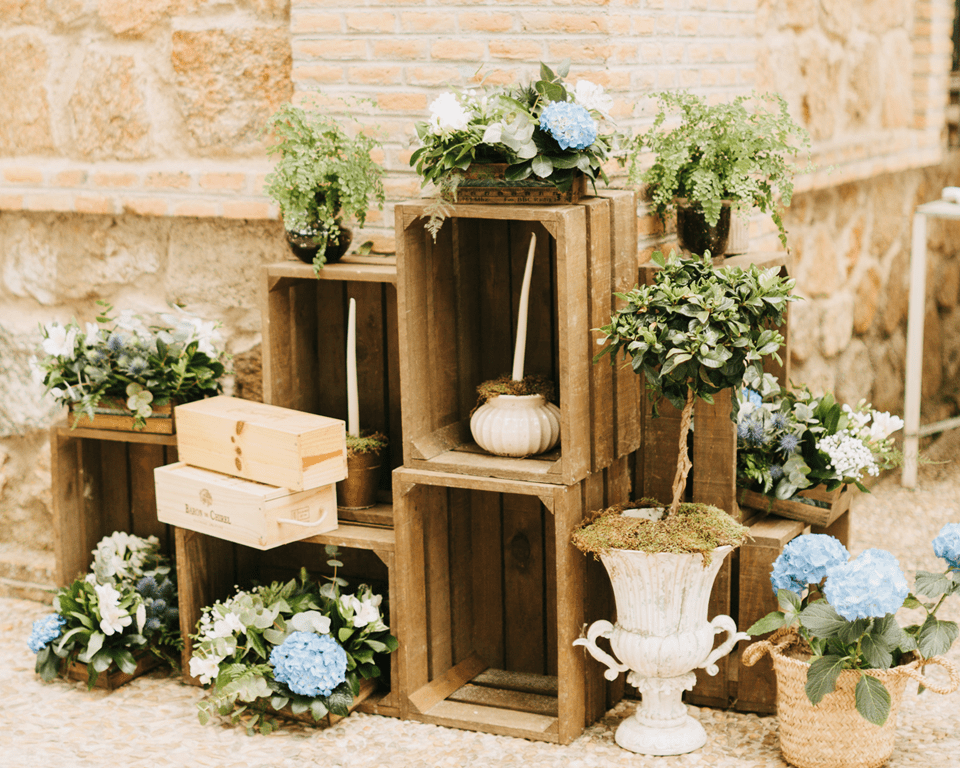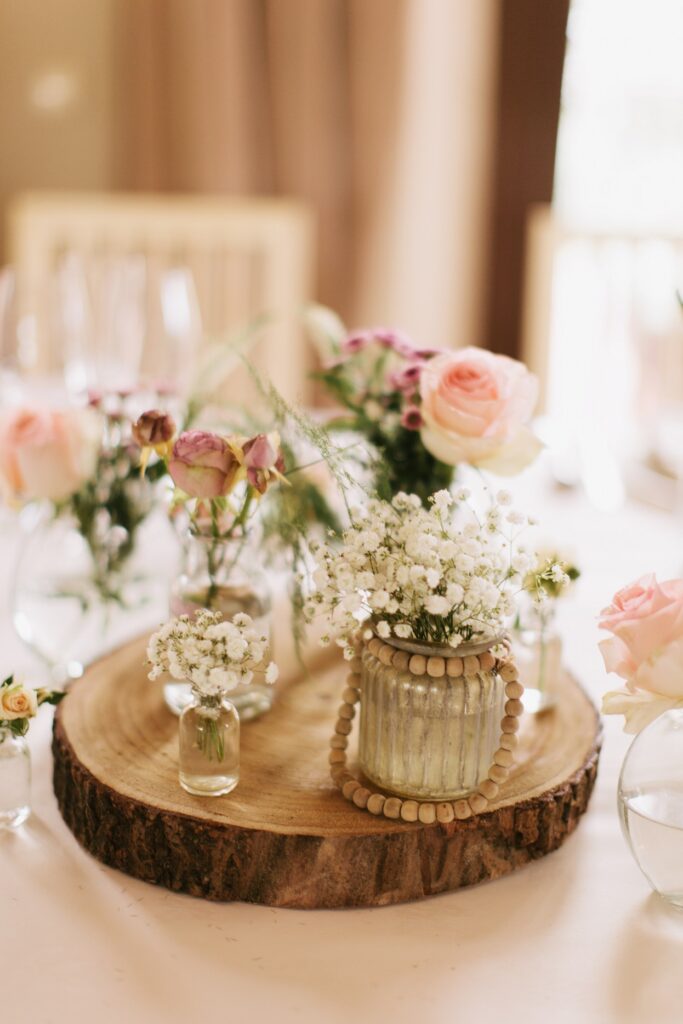 With regard to cutlery and crockery we will get them to marry perfectly with the style of the wedding feast table.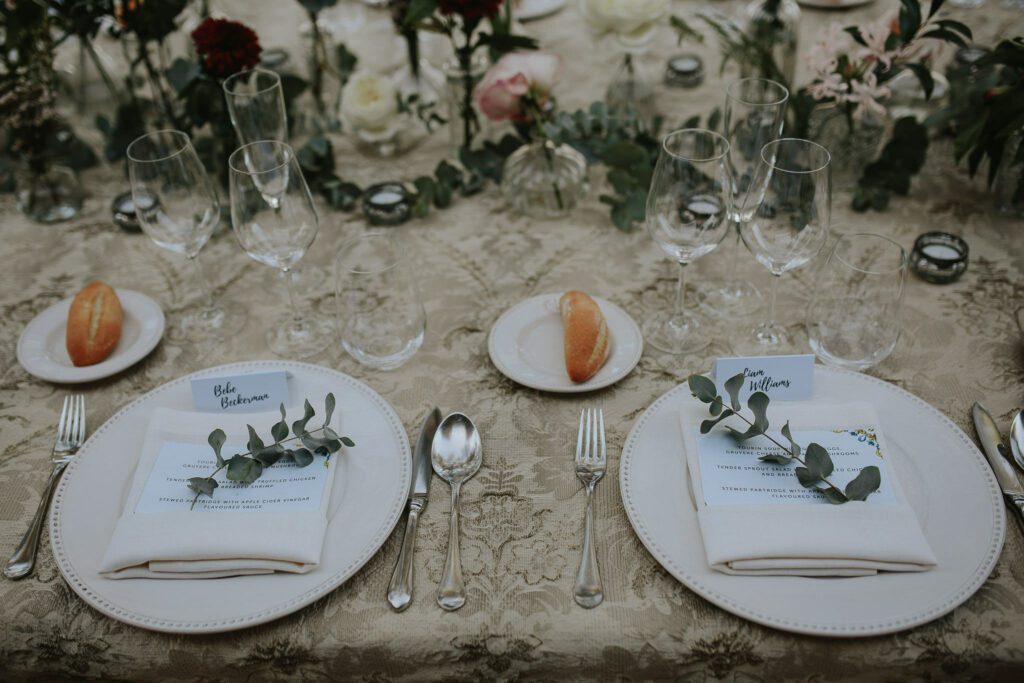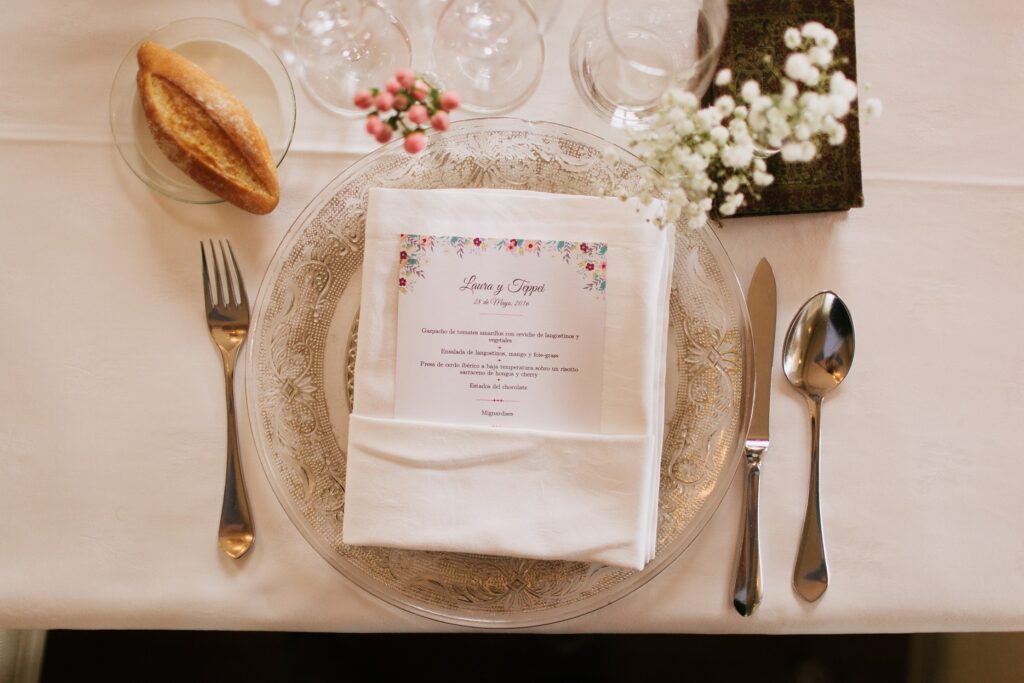 In addition, our low plates in metal, glass, porcelain and nacre we will attribute to your table a unique shine.
We are sure that the tandem formed by our advice and your preferences we will be able to make your wedding in Toledo unforgettable. The table of your wedding banquet will blind the brightest stars in the best wedding abroad resort.