What women doesn't love shoes? But before getting excited and choosing the perfect weeding shoes, you should select the dress that will shine and give harmony to your beatiful wedding.
Also, we think that it´s important to take into consideration some factors before choosing your wedding shoes.
Let\'s take a look!
4 factors to choose the perfect wedding shoes
The time of the wedding
For a wedding during the day, its ideal to use sandals or peep toe heels, that are closed shoes with only showing the tip of your toes.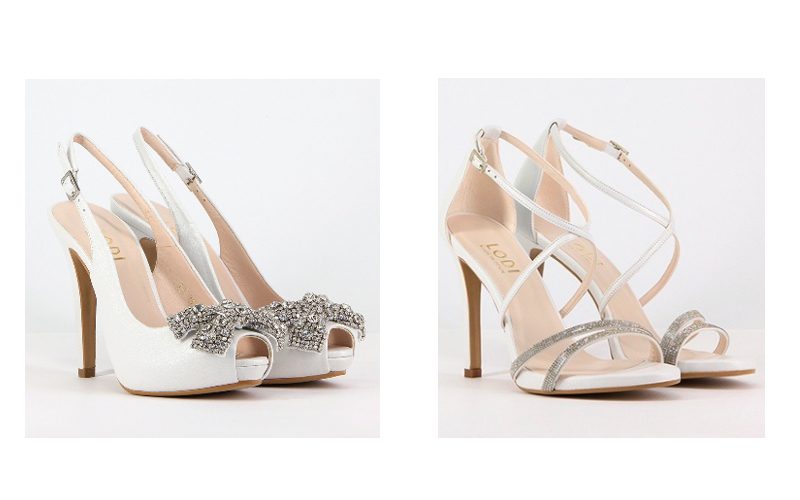 For a wedding during the night, in this case the brides can choose from sandals with heels to peep toe, like the wedding during the day, but could have more details like rhinestones and glitters.
If you dare, you could always where shoes that reaches your ankle. You will be the most modern bride!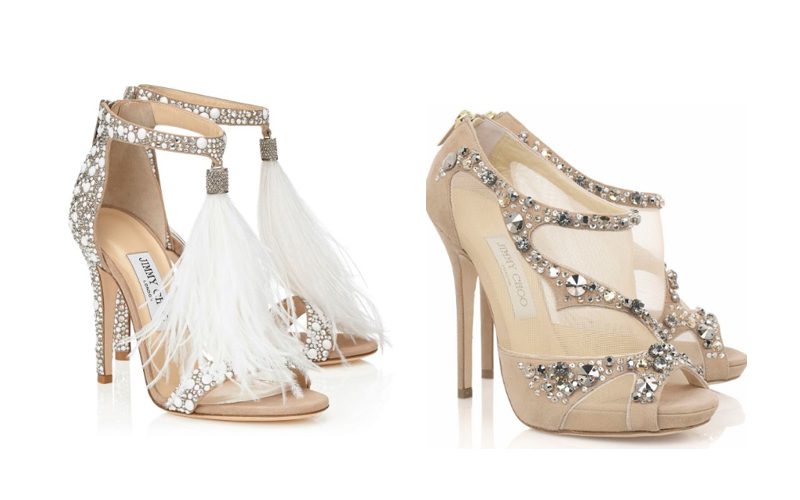 The place of the wedding
For an outdoor wedding, it´s important to know what type of floor we will have (grass, pavement, rhinestones…) in any case, you could always have the most recommended shoes adding wedges or espadrilles.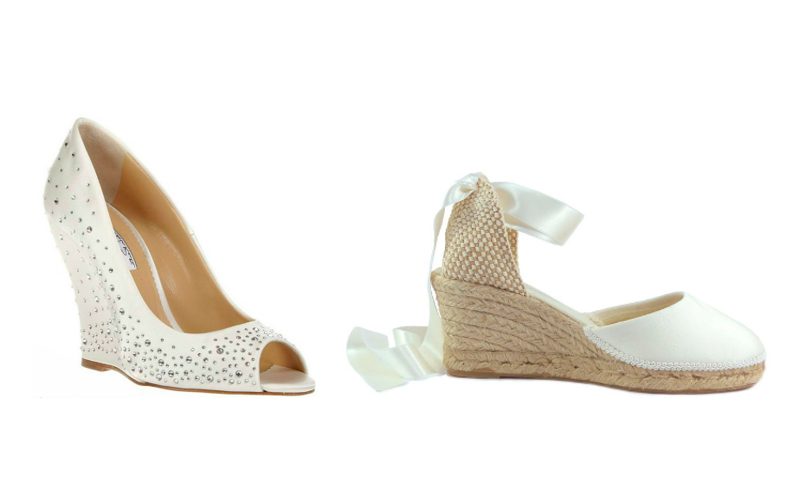 In any case, if you choose to wear heels in the grass, we recommend you the lles- lles, that are a kind of caps for your heels, that prevents you from sinking in the grass.
The lle-lles are adaptable depending on the size of the heel. Since they are transparent it matches with the colors of the shoe making them not really noticeable, that integrates in the aesthetics of the whole shoe.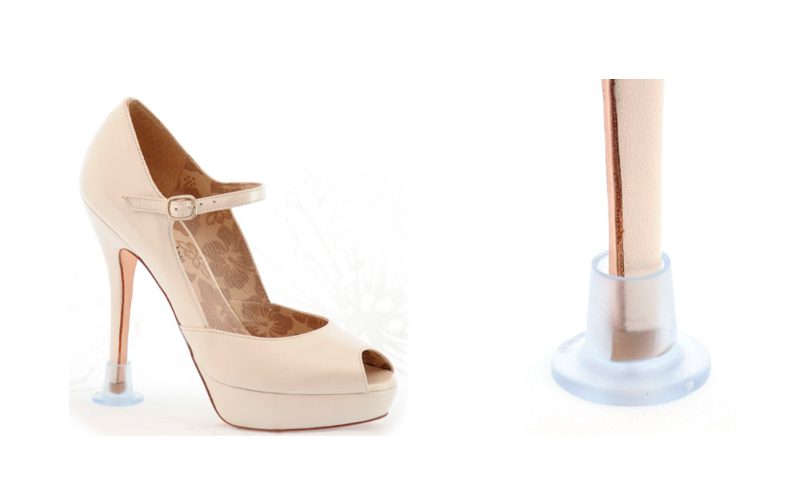 The bride´s personality
Depending on the dress of the bride, it´s always important to find harmony. The perfect wedding shoes should be simple, modern, classic, romantic… So that the bride can combine them with the dress and her personality.
Height of the bride
According to the bride's height, the heels could have different measurements. If you don't want to wear heels, because the groom is short or simple because you are not used to wearing them, then we recommend ballerinas.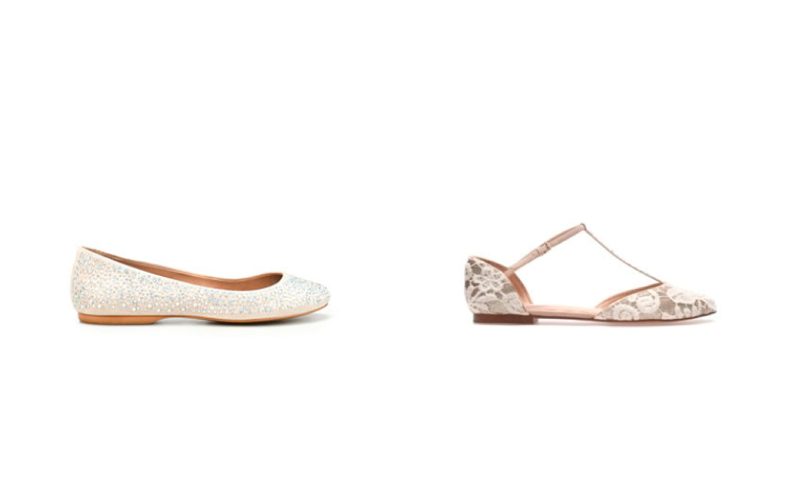 And for those daring brides, they could use color heels, also these types of shoes could be used for other events, if they´re color shoes, they could be used as a guest.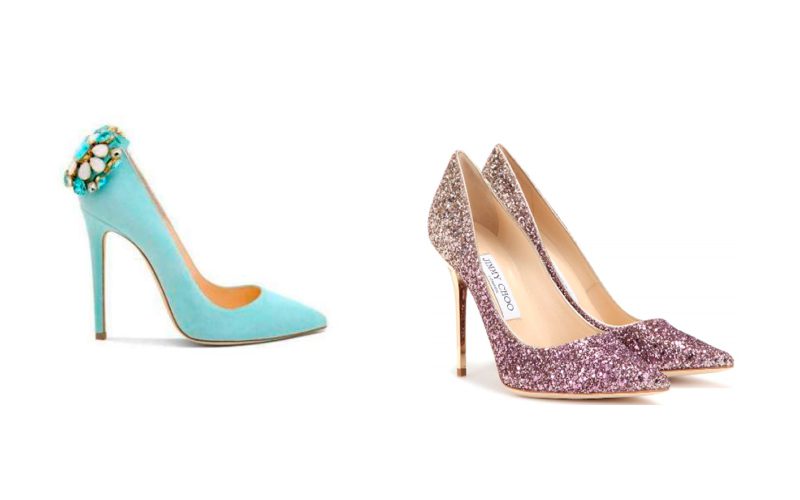 If you are a practical bride and what you are looking for is commodity in your special day, this idea is one of the most stylish!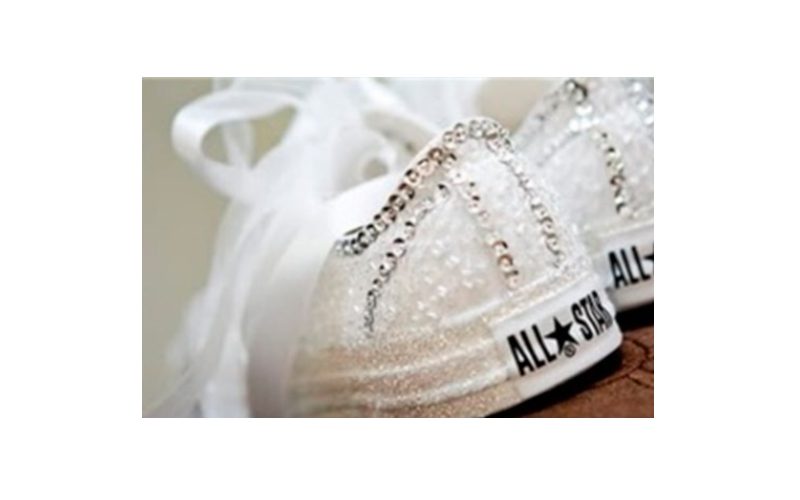 In any case, we recommend you to look for commodity before the design, if you are not used to wearing high heels, don't risk it on your weeding because you will probably won't be able to move.
We hope you know more about things you have to take into consideration before choosing your perfect wedding shoes.
Do you have any advice? We will pleased to read your comment.