Christmas is the time of year in which the social events take most of our time and we normally gather with our family, friends, and colleagues…Like tradition stands, this type of events we organize them in our houses and will like to make it perfect for our guest.
One of the most important things of this type of settings, and in which sometimes we do not know how to hit, is the decoration. The tree, the table, illumination… even the food normally has a Christmas theme and everyone likes to surprise every year with different things.
That is why we want to give you some simple guidelines so that your home is the envy of the whole neighborhood.
Tips to surprise your guest with Christmas Decoration
The entrance
Keep in mind that it will be the first thing that your guests see when they arrive at the celebration, and it has to be something surprising.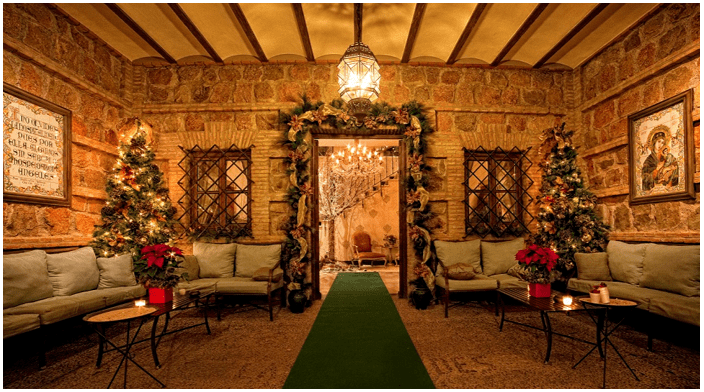 A garland on the door of the house, made with spruce branches and natural pineapples will be the perfect entrance to welcome your family. If you also include a bow, lights or flower in gold or silver, you will give a more sophisticated touch.
The Bethlehem
For Christian homes, Christmas is a religious holiday commemorating the birth of Jesus. One of the oldest traditions, and which is still preserved in Spain and elsewhere in the world, is to set up the Bethlehem.
In the special markets that each city organizes for Christmas, you can find a great variety of figures to do it to your liking. There are those who decide to put the most basic (the mystery of birth) to those who participate in contests to win the prize to the most beautiful and complete Bethlehem.
To create a real ambience in your mystery, you could use natural plants: palm leaves, dry branches, cork, moss, etc.
The tree
It is said that Saint Boniface took an ax and dared to cut the sacred oak (although it could also be a tree consecrated to Thor), and in its place planted a pine, which, being perennial, symbolized the love of God, adorning it with apples and candles.
Hence, today, in each home, we have a tree decorated with lights (symbolizing candles) and colored ornaments (symbolizing apples). There are many ways to decorate it, from the classic decoration with balls and tinsel, to the most natural decoration with pineapples and colored ribbons.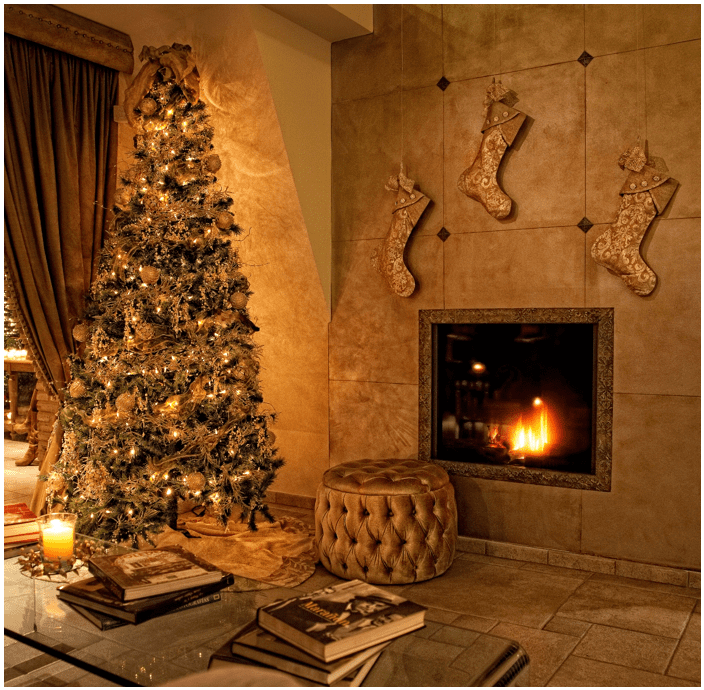 Each year the trend colors for Christmas change, but you can always count on the classics such as red, gold, silver or crystal.
This year the decoration that is most successful is that which recovers natural elements such as branches of pine or natural spruce, wood, pineapples, acorns, apples, oranges, cinnamon, etc.
Fireplace
If you are lucky enough to have a fireplace that will set your Christmas dinners at home, it will be an ideal place to display your decorating skills.
Take note of this elegant option and how easy it is to click on a florist\'s sponge with natural elements mixed with Christmas decorations. You can always do it to match the decoration of your tree.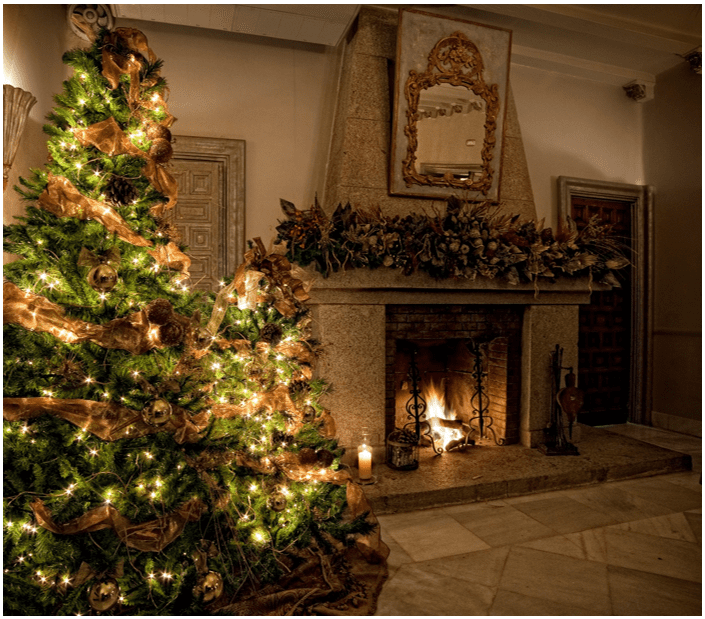 La poinsettia
It is becoming more common every day that this type of plants decorates our house. It is the ideal option to color your home, as there are different shades: white, pink, or the more traditional in red.
At the foot of your tree, at the entrance of the house, on the stairs … they will always give a very Christmas touch.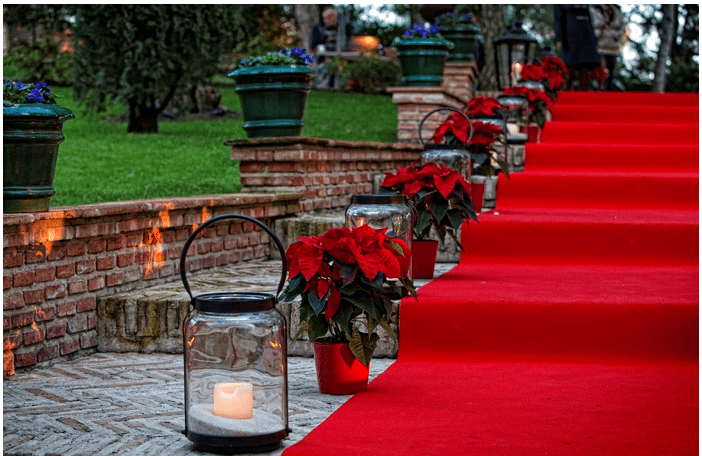 This plant is native from Mexico. It blooms in winter and for that reason it has become the queen of Christmas in all countries.
If you manage to keep your plant from one Christmas to another, and you want it to enjoy all its red color at Christmas, you need to have between 12 and 14 hours of darkness for a minimum of 10 weeks. So, in our climate, it is convenient that at the end of August we place it inside or, failing that, cover it with some dark cloth or canvas to give it an extra darkness for its good growth and color.