In our add-on brochure our brides and grooms are able to find a lot of different services and product that they can have they day of their wedding. In this special brochure they can find everything from show cooking, vermouth bar to our very popular flower pack.
We were thinking of our flower-loving brides when we added the flower pack to our brochure. Nothing can make a wedding more beautiful if it isn't a lot of flowers.
Creative flower decoration ideas:
Flowers and wooden boxes and baskets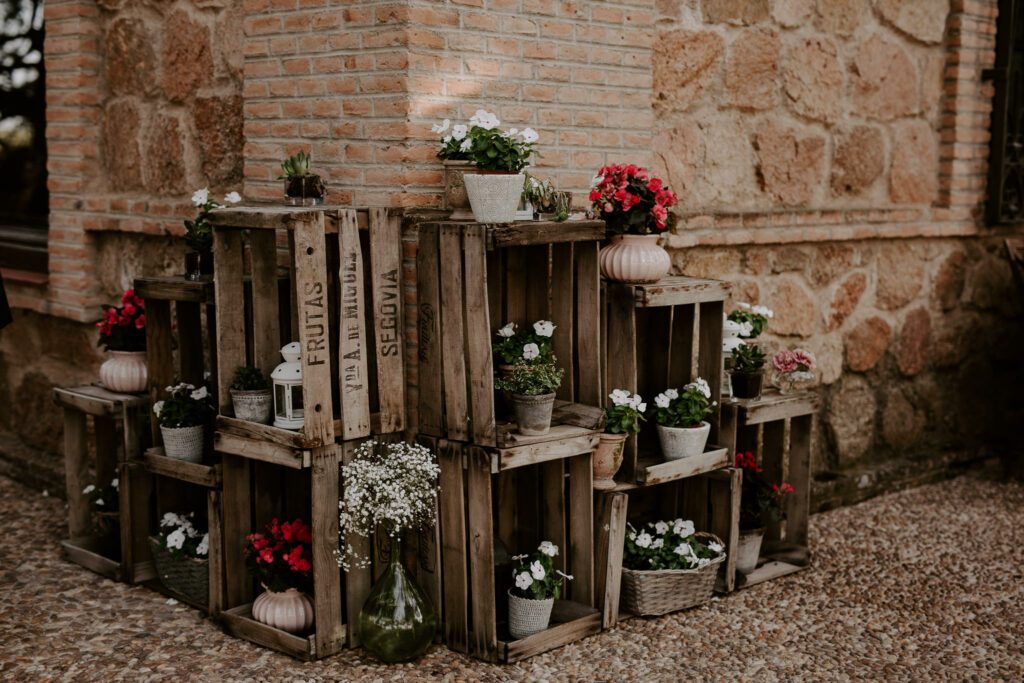 We love to mix the typical vintage fruit boxes with flowers in pots and vases. The wooden boxes make the set up more romantic and relaxed and not as formal as if making a big flower arrangements.
Hanging flowers creations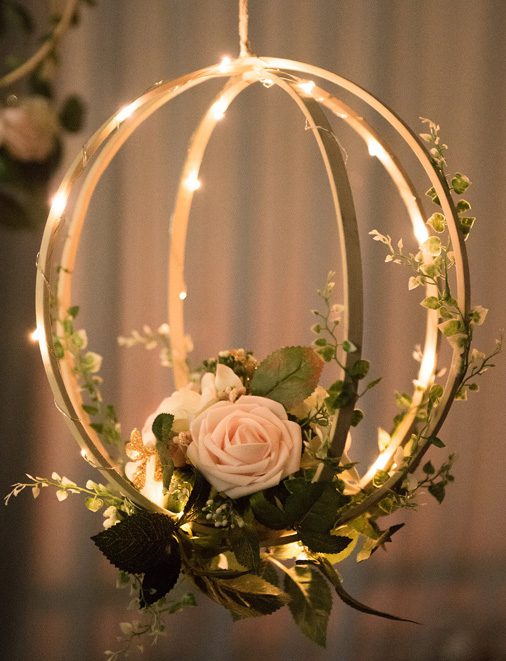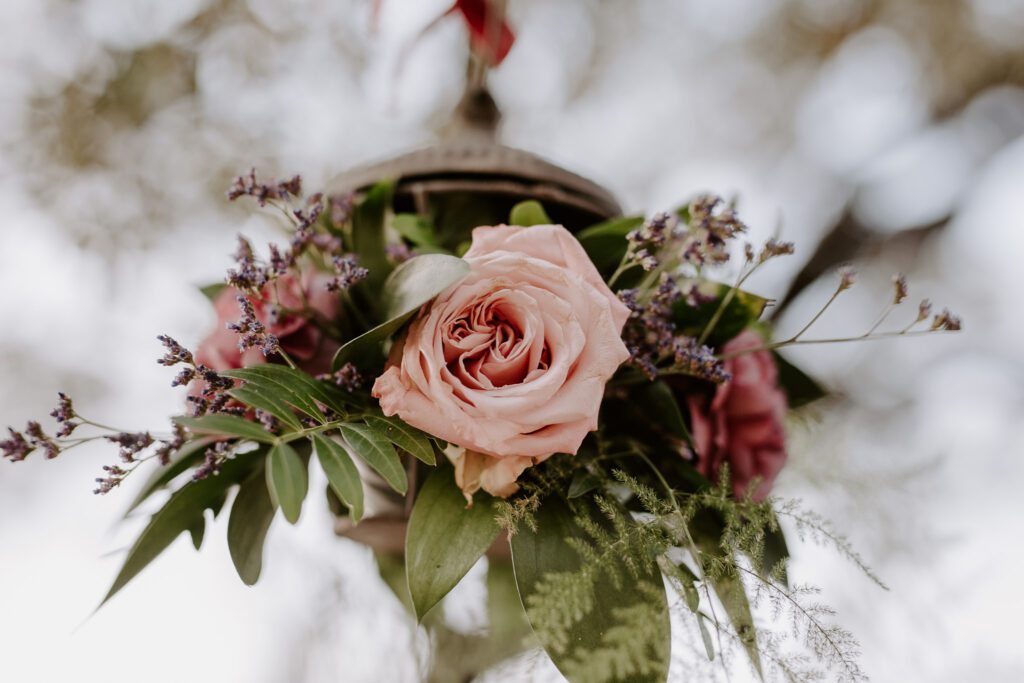 We have a lot of trees here at the estate and we love have flowers or candles hanging in their branches. We usually hang up small bottles or lanterns with flowers. The latest flower trend this year seems to be the flower hoops. If you are having a day wedding, you can decorate your hoop with just flowers. Unless it's an evening wedding, then you can also decorate it with fairy lights, as you can see on the picture above. We love the idea!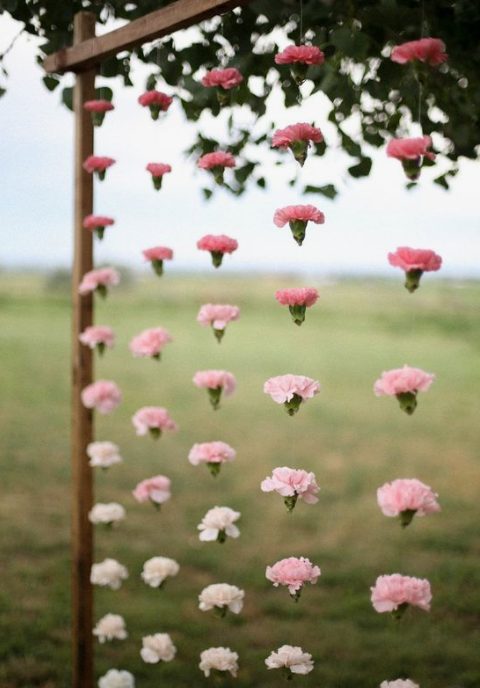 Another trend this year it the flowers hanging from the ceiling or walls, without a vase or a pot. Some people create a chandelier made with nothing but flowers, while other make a flower wall as you can see on the photo above and use it as a photo call.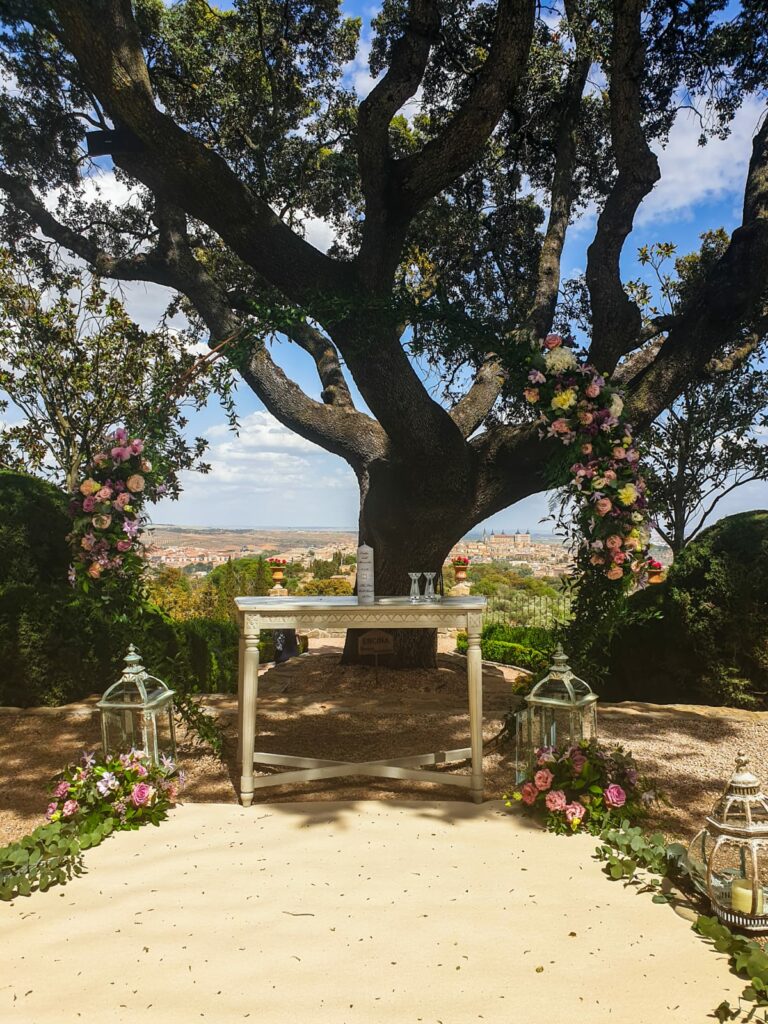 Have a beautiful flower arch as decoration at the end of the aisle on your wedding ceremony or have it available for you guest during the cocktail hour or the open bar and use it as a photo call. Either way, this creation will be one of the things your guests will remember from you wedding.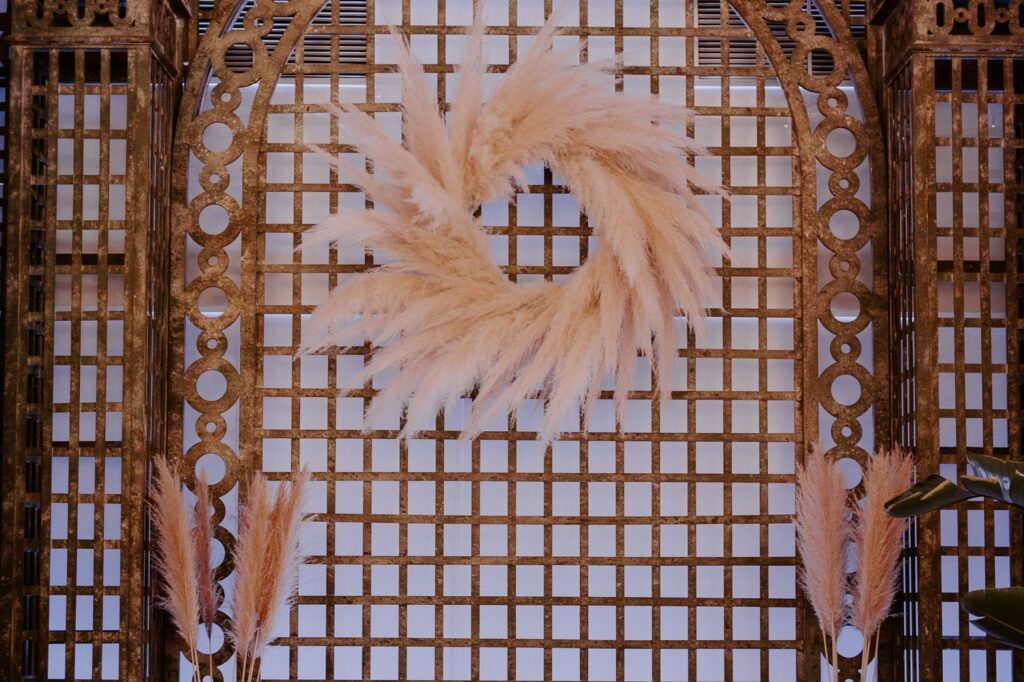 And for our eco-friendlier but yet flower-loving brides, remember that dried flowers are trendier than ever. Think pampas grass, stardust gypsophilia, roses etc. They can be hung from the trees, put in big vases or even create a flower arch!
We are also a fan of using flowers in pots which make gives us the possibility to enjoy the beautiful plant for weeks.
Sky is the limit when it comes to flowers so do not hesitate in contacting your wedding coordinator.
If you are a bride at Cigarral de las Mercedes and haven't received our add-on brochure, please get in contact with you wedding coordinator.