Have you ever noticed how one candle can go nearly unnoticed yet when you have a lot of candles lit, their presence is domineering and you can\'t ignore their impact?
Candles symbolize life, love and celebration so when would you have a better occasion to decorate with candles if not your wedding day? Let the flame of hundreds of candles wipe out the darkness and show you how love will brighten your life from this day forward.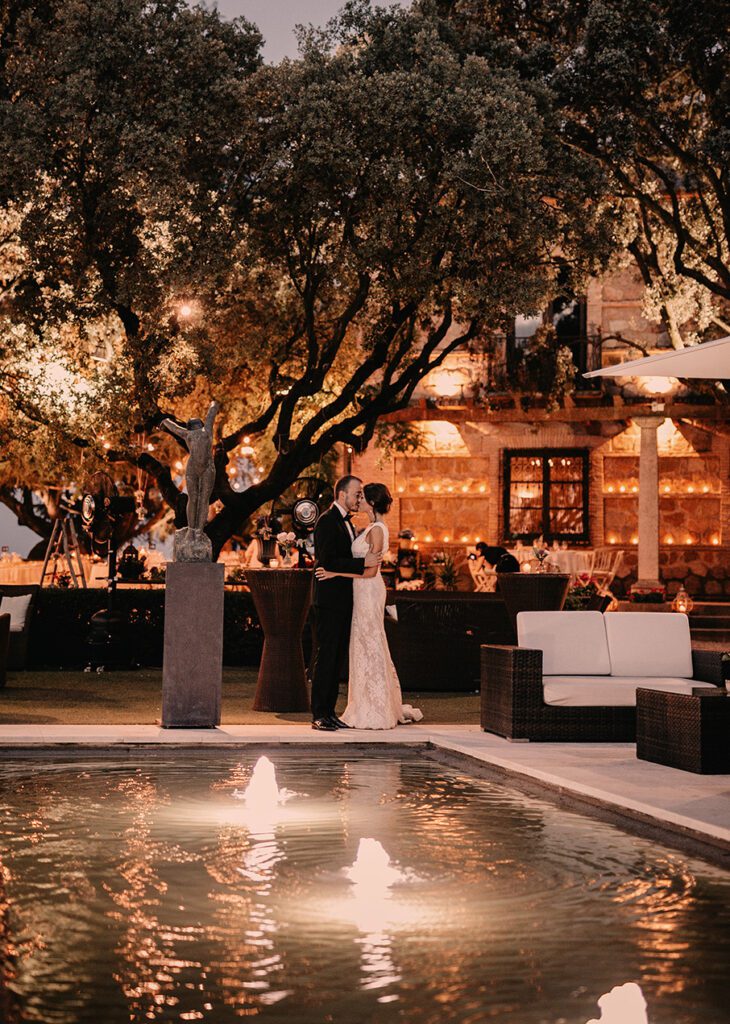 We can't think of anything more romantic than a dinner with hundreds of candles around you while overlooking the city of Toledo. Our candle pack was created for all our couples that share our opinion.
What you can expect when contracting a candle pack
If you have contracted a candle pack you will have beautiful big lanterns guiding you from the entrance of the estate to the area where you will have your appetizer or dinner.
When we decorate our weddings with the candle pack, we use small candles that we spread out on tables and on the façade of the house. We love to put chandeliers on tables to lighten up dark corners.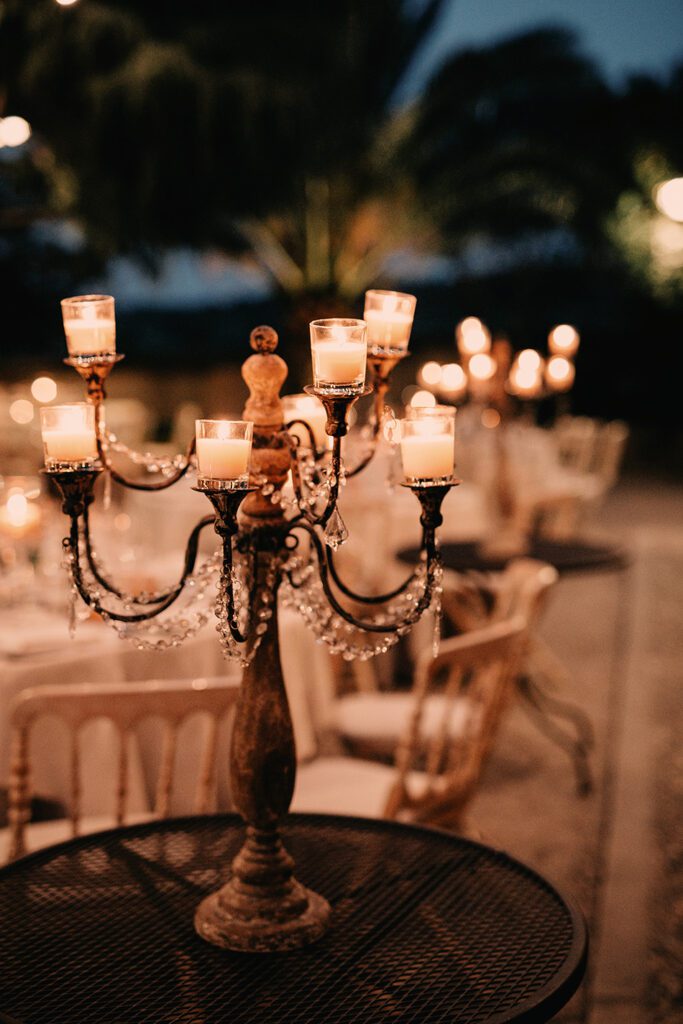 For what moment to contract a candle pack
Our candle pack is perfect for dinners on a dark summer night, it will not only fulfil its purpose to give you some light is will also give you that magic and romantic feel to the dinner. Candles aren't just beautiful they also gather people together and generates meaningful conversations.
Our candle pack is an ideal as a cosy finishing touch on your ceremony a rainy day in November, when the warmth of hundreds of candles is very much needed.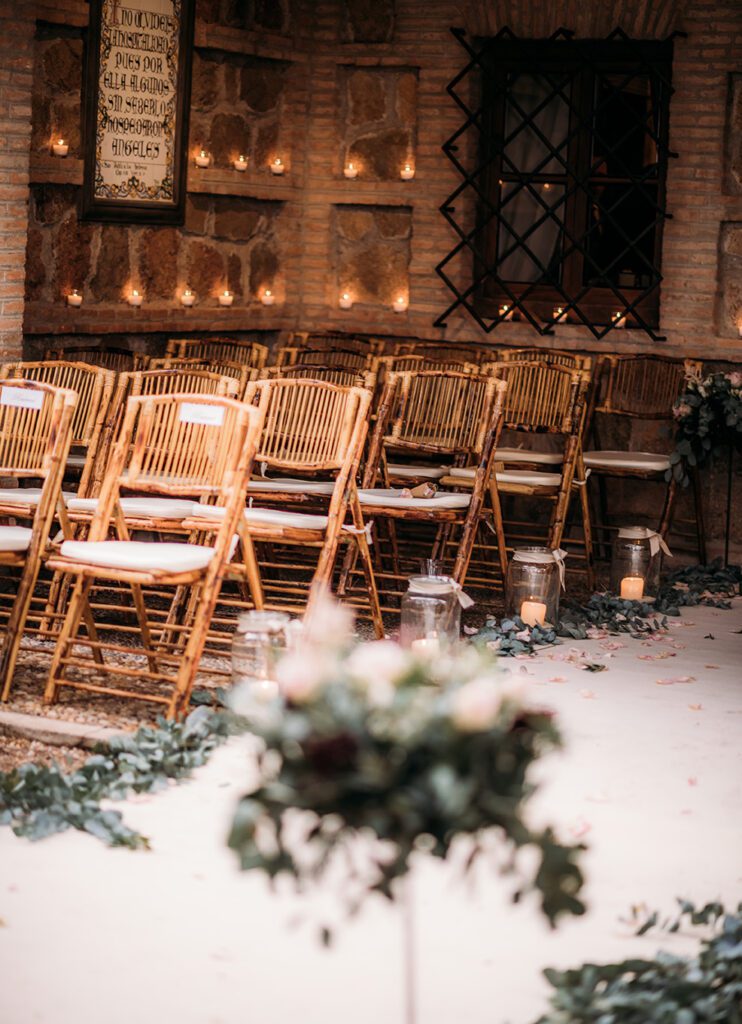 At what time of your wedding would you prefer to have the surroundings full of candles? Leave your answer in the comments section below.
You can find our candle pack and much more in our add-on brochure. If you are going to get married here in Cigarral de las Mercedes and you haven't received our add-on brochure, please contact your wedding coordinator.