The moments before a wedding are filled with excitement and emotion.
The bride will put her dress on for the first time and show it to her closest friends and family, which will be a moment she'll remember for the rest of her life. She will bring her accessories, much of them with much sentimental value, that our stylist will help her incorporate to her look. Her friends will impatiently call her phone to ask if she's ready already.
While she is in the hands of our professionals that will make her look radiant for her special day, her bouquet arrives to the beauty center. At last the photographer arrives, to eternalise these moments full of happiness.
Why you should you get ready for the wedding in our Beauty Center
We advise you to surround yourself with people that spread calmness and confidence because you are about to live a countless number of emotions in a short period of time. You must start this magical day relaxed and enjoy every moment of it because it will be over before you know it.
Your wedding day should be perfect, try to forget about the nerves and let our professionals help you with your hair and make-up in the most peaceful area of the estate, the Beauty Center.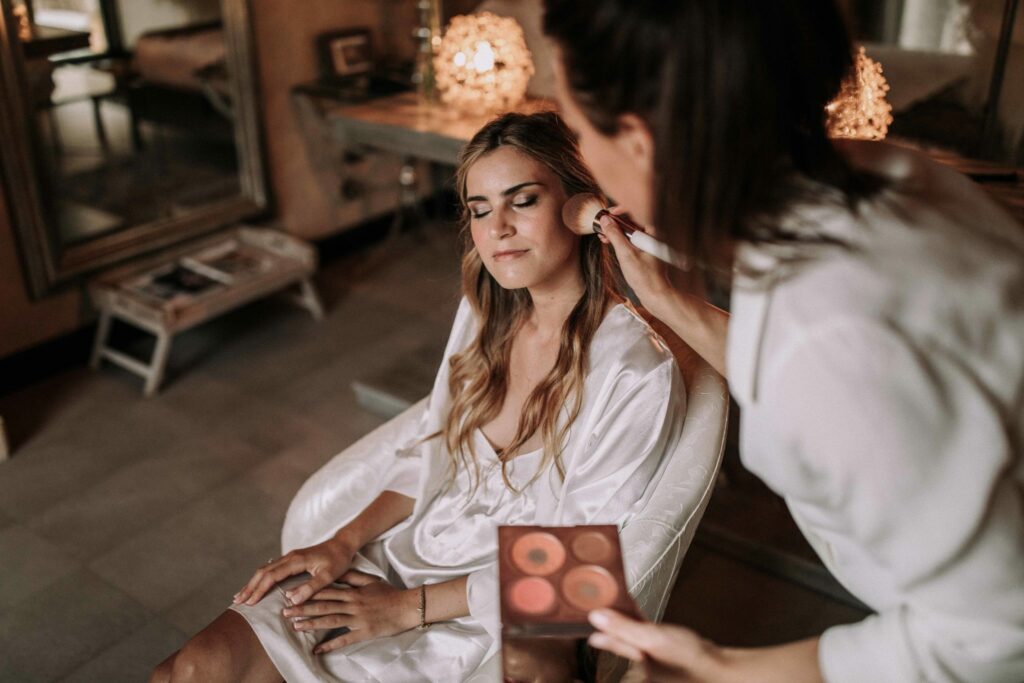 At el Cigarral de las Mercedes, you have a lot of services available that will help you prior to your wedding in Toledo. When creating new spaces within the estate, our main motivation is to offer maximum comfort to our brides and grooms and it was our brides we were thinking of when we created our beauty center in 2011. The beauty center is a private salon in the hotel that brides and wedding guests can rent to have somewhere to get ready for the ceremony.
The staff in the beauty center have worked with us many years. The professionalism and the experience are what characterize them. Except having an amazing eye for detail, they always do their best to reach the result you are looking for.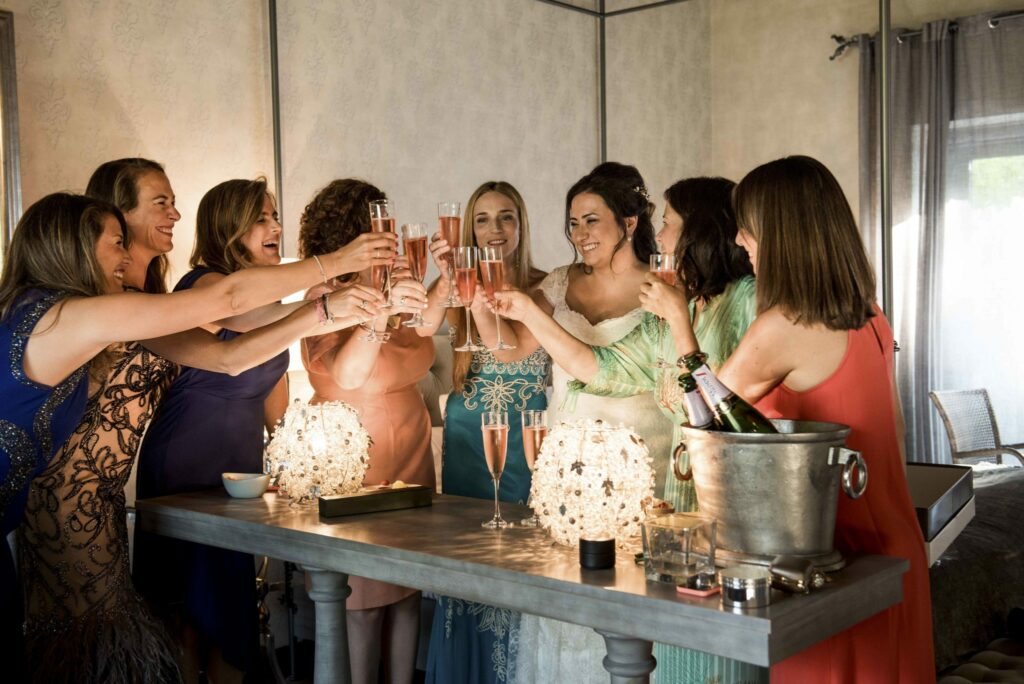 Advantages of getting ready at our Hotel Boutique with our professionals
You will be able to take beautiful photos before the ceremony and when you are getting ready, as the hotel has amazing corners full of light and nature and the decoration of the indoor spaces is very elegant. You will save these photos forever so they shouldn't be nothing but perfect.
Another and very important advantage are that our stylist team comes to give an exclusive service to you and your guests and you will have the rent of the reserved space for free. Also, if you're having your ceremony here at El Cigarral de las Mercedes, Toledo, it is super comfortable!
Last but not least, you can choose if you want to get dressed in the Beauty Center, that have a dressing room where you can hang your dress and a private bathroom, or you can reserve a hotel room where you can get dressed. A good idea is to reserve the Villa (your wedding suite) from the day before to ensure that it's available during your preparations.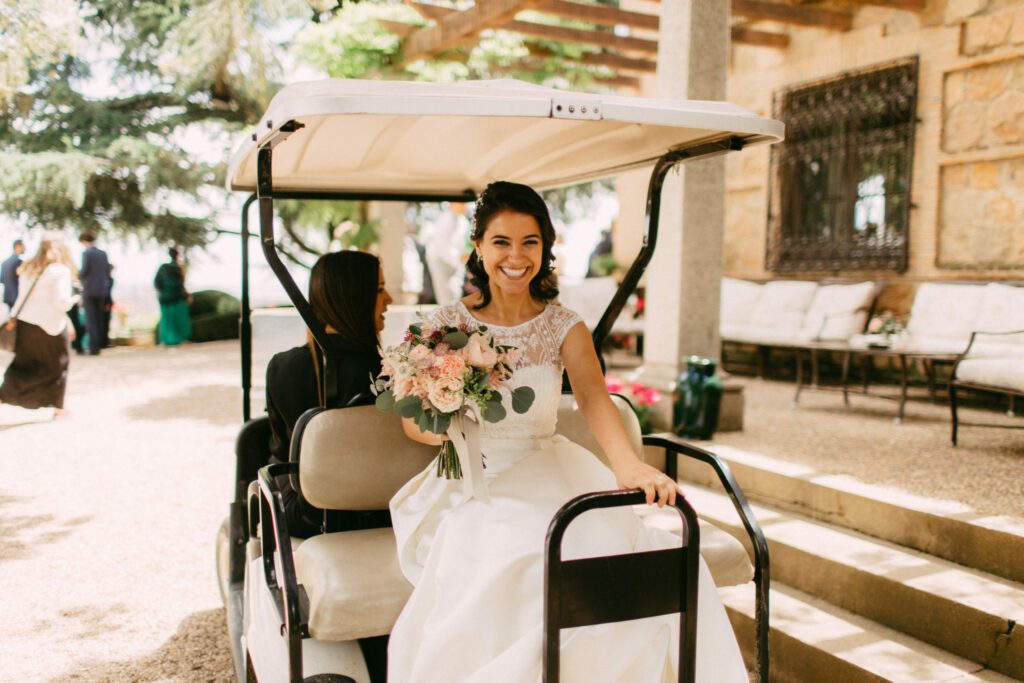 You can check out the work of our stylist and the quality of their products on their instagram accounts: @juanabelenlopez @juliecuevasc